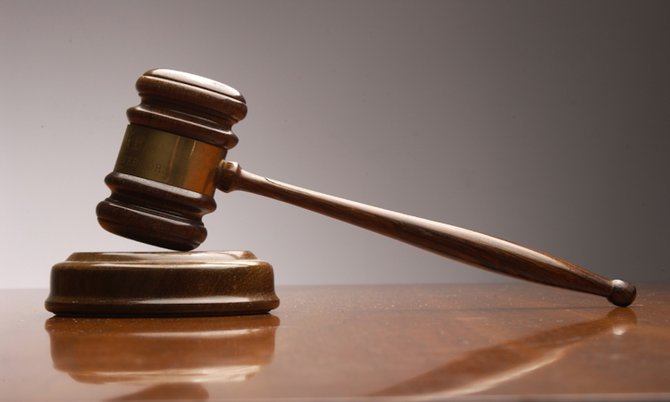 By KHRISNA VIRGIL
Tribune Staff Reporter
kvirgil@tribunemedia.net
FREE National Movement Leader Dr Hubert Minnis yesterday blasted the Christie administration for its "failed governance" after he said several people were charged in court with being a member of an unlawful gang while the necessary 2014 amendment to the Penal Code had not yet come into force.
Dr Minnis said this "embarrassing" act could expose the government to a legal battle that it was likely to lose.
On November 11, 2015, five men who denied being members of a gang were arraigned in Magistrate's Court and faced up to 20 years in prison if convicted of the criminal offence.
Delanzo Cartwright Sr, 37, his 19-year-old son Delanzo Cartwright Jr, along with Deron Neely, 27, Rashad Laroda, 25, and 18-year-old Devonte Burnside were the first to be charged under the anti-gang law after the government amended the Penal Code in 2014 to make it illegal to affiliate with gangs.
However, the amended act was not officially gazetted until November 12, 2015, according to an Office of the Attorney General and Ministry of Legal Affairs document obtained by The Tribune.
Prosecutors later dropped the charges against the men after Justice Bernard Turner, on December 10, revealed that nothing had been placed before the courts as to when the law change was to come into force. He called this a "fatal flaw."
He made the revelation when he decided to free one of the men, Duran Neely, on bail.
Dr Minis castigated the government yesterday for being too concerned with "cronyism, victimisation and lying to Bahamians" instead of ensuring it governs effectively.
"They passed a bill to prosecute people believed to have gang affiliation and charged several individuals on these grounds," Dr Minnis said.
"However, the government did not sign the bill into law and it was not gazetted until after the fact. Where in the world do they charge people with an offence under a law that does not exist?
"This careless government has placed themselves in a precarious position because these same people can come back and file a suit against the government."
He continued: "That is the ignorance we are dealing with when it comes to the government. They are confused when it comes to passing and implementing laws."
Under the amended act, gang members face a maximum a 20-year sentence and $500,000 fine. Prosecutors alleged that the men on a day unknown between June 2012 and November 6, 2015, at New Providence, being concerned together with others, were members of an unlawful gang.
However, in his ruling on bail, Justice Turner said the offence did not exist until it was created by the Penal Code Amendment Act of 2014. The act was assented to on June 12, 2014 and was to come into force when a notice was published in the gazette.
At the time Justice Turner said: "Nothing has been placed before the court as to when the act, in fact, came into force, but even if it came into force the day after the date of assent, that means that the particulars of this charge, as framed, are alleging, potentially, that the applicant committed an offence at a time when the offence did not exist.
"As drafted, therefore, there appears to be a fatal flaw in these particulars, since they do not allege that since a certain date, he was a member, for instance, of an unlawful gang."