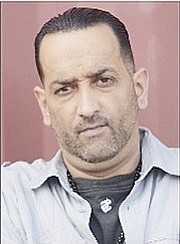 By Inigo 'Naughty' Zenicazelaya
A FEW very interesting facts caught my eye as I was perusing a few articles online the other day.

GREAT MINDS
THINK ALIKE
One seems to be the consensus, the majority of the so-called 'experts' at a certain four-letter network in Bristol CT, and a few from a certain three-letter network that rhymes with BOX, seem to agree with me when it comes to the QB situation in Denver.
Personally I don't see it being a situation or a problem.
Start Peyton Manning, he has the experience and has won it all before. Plain and simple, throw in the fact that Manning would love nothing more than to lead the Broncos to a Super Bowl victory and ride off into the sunset on top, HGE rumours swirling behind him, but Lombardi Trophy tucked away securely. (No more bragging rights for younger brother Eli.)
If Manning falters bring in Blake Osweiler, he's proven to be quite a capable back up, with a huge chip on his shoulder. He's definitely got something to prove, the fact that he should be the starter, and Peyton's time is done.
There's nothing more Blake would like than to rescue his team from defeat in the playoffs, slaying the dragon that is Peyton Manning in the process and leading the Broncos to Super Bowl glory.
It's a win-win situation for head coach Gary Kubiak, one he may have to explore sooner than later. The Steelers plan to force his hand this weekend.
THE HIGH ROAD
Another story that I thought was noteworthy was the high road QB RG3 departed Washington.
It's obvious he's not coming back, the former Heisman Trophy winner will be a salary cap dump at 16.5M for next season.
Attention Jerry Jones, attention Jerry Jones. Don't let this one get away, I feel there's huge upside still to RG3 now that he's healthy, and a potential bright future in Dallas. (See previous SMM column.)
However he displayed a positive attitude all season, despite his demotion, he left with his head held high, and left an inspirational message for his soon to be ex-teammates hanging in his locker.
VERY SUPERSTITIOUS
WRITINGS ON THE
OUTFIELD WALL
Finally the most significant fact that has completely gone under the sporting radar is that no one has mentioned that ever since the Kansas City Royals won the World Series on November 1, 2015, the Kansas City Chiefs haven't lost a football game.
Ten straight regular season wins to wrap up the regular season, rolling into eleven straight after last Saturday's 30-0 mauling of the Houston Texans in Houston in an NFL Wild Card playoff matchup.
Now the road leads to New England and a matchup with the defending Super Bowl champions Patriots, who are extremely vulnerable right now.
The Chiefs' streak is now halfway through January. The Super Bowl is February 7, 2016, MLB pitchers and catchers report for Spring Training on February 18, 2016. Stranger things have happened!
Despite the ACL injury to WR Jeremy Maclin, I say the Chiefs keep it rolling to 12 straight, discarding Brady and the boys in the process.
Laugh all you want Patriots fans, we all know it's a very strong possibility, and it seems the stars are lining up for something special to transpire in sports.
Until next week, I will leave you with the words RG3 left behind for his teammates, they are most fitting on or off the field, and quite applicable to our daily lives.
• Naughty presents 'Mischief and Mayhem in da AM' from 6am to 10am, Monday to Friday and 'The Press Box' sports talk show on Sunday from 10am to 1pm, on KISS FM 96.1. Do you agree with Naughty's choice or has he missed anything out? Comments and questions to naughty@tribunemedia.net