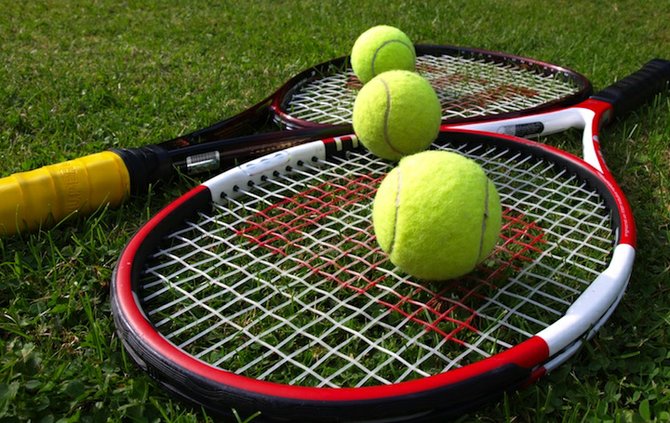 THREE national teams from the Bahamas Lawn Tennis Association are expected to depart Nassau this month to represent The Bahamas in Santo Domingo, Dominican Republic and Bayamon, Puerto Rico.
The Jr Fed and Jr Davis Cup teams are scheduled to leave Nassau on January 23 for Dominican Republic and return home on January 31. Bradley Bain is expected to coach the Jr Fed Cup team and Ceron Rolle the Jr Davis Cup team.
Seventeen countries in the North/Central American and Caribbean Zone are expected to participate in this pre-qualifying event, including Aruba, Barbados, Bonaire, British Virgin Islands, Costa Rica, Curacao, Dominican Republic, El Salvador, Guatemala, Haiti, Honduras, Jamaica, Nicaragua, Panama, Puerto Rico, Trinidad and US Virgin Islands.

Representing the Bahamas on the three-member Jr Fed Cup Team are Sydney Clarke, 14, Sierra Donaldson, 15 and Afrika Smith, 15 and representing the three-member Jr Davis Cup Team are Donte Armbrister, 14, Kofi Bowe (Freeport), 12 and Yorgos Karageorgiou, 15.
The age requirement for this event is 12-16 years of age. Both Sierra and Donte participated in last year's event while the other players are making their debut.
The BLTA is continuing its efforts to ensure that junior players receive international exposure and quality match play. Both national teams have been training for the past several weeks on strengthening their game.
This year's team members are the top ranked players in the 16-and-under division. These players are fast becoming some of the bright talents to watch in tennis in the Bahamas.
Departing for Bayamon, Puerto Rico, on January 30 is the Bahamas' four-member Fed Cup Team captained by coach Ricardo Demeritte. The tournament starts on February 1. Other participating nations are Barbados, Chile, Costa Rica, Dominican Republic, Guatemala, Honduras, Puerto Rico, Uruguay and Venezuela. The age requirement for this event is 14 and over.
The relatively young team of Iesha Shepherd, 16, Gabriela Donaldson, 16, Sierra Donaldson, 15 and Lauryn Daxon, 16 are the top four finishers at the most recent Open Nationals in December 2015. This group of budding stars are accepting the challenge and hope to borrow some notes from former Fed Cup team winners Larikah Russell, Simone Pratt, Kerrie Cartwright and Danielle Thompson, who captured the win (Americas Zone II) in 2013 in Santa Tecla, El Salvador.

Shepherd, Sierra Donaldson and Daxon are two-time Fed Cup team members while Gabriela is making her debut on the Fed Cup stage. These tenacious players are humbled to represent their country on the big stage. They are expected to embrace this opportunity and give a good showing. The team returns home on February 7.