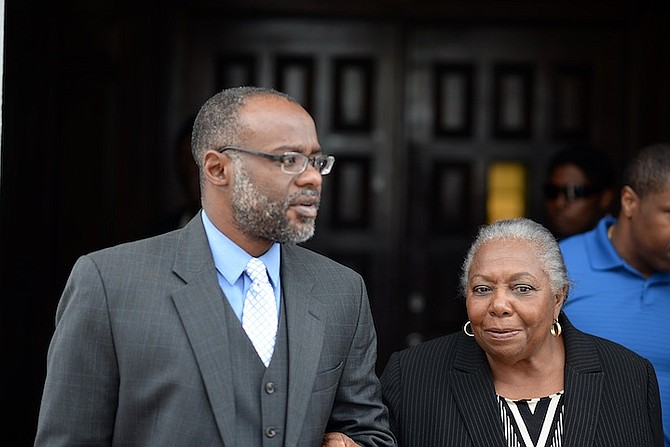 By NICO SCAVELLA
Tribune Staff Reporter
nscavella@tribunemedia.net
A MAGISTRATE on Friday adjourned the sentencing for a former Free National Movement senator convicted of possession of ammunition after a lead counsel in the case was involved in a murder trial that conflicted with the proceedings.
Magistrate Andrew Forbes adjourned Friday morning's sentencing for John Bostwick II until January 26 after hearing from Damian Gomez, QC that Elliot Lockhart, QC was before Justice Cheryl Grant-Bethell for a murder trial in which the jury had already been empanelled and was unlikely to make it to the sentencing. 
Magistrate Forbes, in stressing the importance of the court's time in dealing with matters, especially those close to conclusion, sought to proceed. However, Mr Gomez told the Magistrate that he had spoken to the Director of Public Prosecutions on Thursday evening, who had objected to him being involved. 
Ultimately, after a "short adjournment" of around two hours, Magistrate Forbes postponed the matter until 1pm on Tuesday, when it is convenient for Mr Lockhart to appear. 
Bostwick II faces up to seven years in prison after being convicted of possession of ammunition stemming from allegations that he was found in possession of 10 live rounds of ammunition at the Grand Bahama International Airport in May 2014. 
Airport security allegedly discovered a quantity of ammunition in the former senator's luggage during a check while in the domestic section of the airport. 
Bostwick II had maintained his innocence and claimed he was set up. 
In December however, Magistrate Forbes rejected Bostwick's argument, stating that he was not convinced by Bostwick's claim and highlighted inconsistencies in the former senator's account. 
Bostwick II is also being represented by attorneys John Bostwick Sr and Lisa Bostwick-Dean.