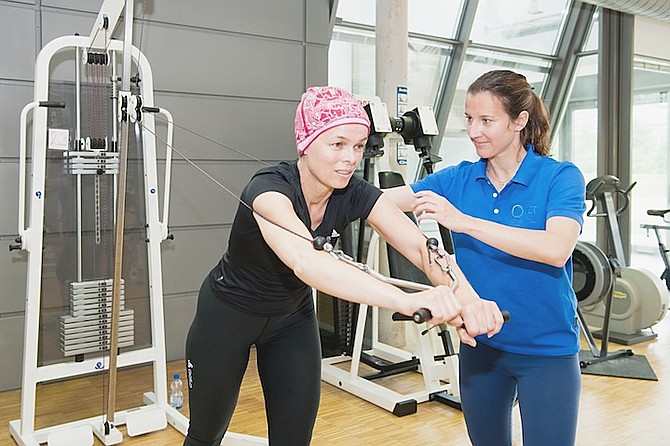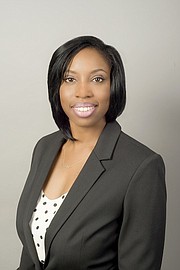 By Dr Felicia Adderley
In days gone by, people were under the impression that an individual undergoing cancer treatment should just rest. Although rest is necessary, it is important for cancer survivors not to become completely inactive.
Lack of exercise or activity could lead to loss of muscle mass and subsequent weight loss or anorexia. One of the most common late effects of cancer treatment is cancer-related fatigue. Perhaps ironically, an effective way to combat this is through exercise. Numerous studies have proven that exercise is not detrimental to cancer survivors, but rather improves physical condition and quality of life while reducing fatigue.
When it comes to how much cancer survivors should exercise, the American Cancer Society recommends 150 minutes a week. This could easily be broken up into 30 minutes of exercise, five days a week, with two days or sessions dedicated to strength training.
It is important to evaluate each patient on a case-by-case basis, however, to devise an individualised plan of care. This plan should take into consideration the stage of cancer the patient is in, type of cancer, whether they are currently undergoing treatment, level of fitness or function prior to diagnosis and specific interests of the patient as it regards to the form of exercise they may enjoy.
In the event that the disease or its treatment dictates that bed rest is a must, then reduced fitness, strength, and loss of lean body mass, can be expected.
Physiotherapy during bed rest is therefore advised to maintain strength and range of motion and help to counteract fatigue and depression. A little activity as tolerated by the cancer survivor is better than none at all.
The idea of making a lifestyle change with regard to exercise and diet is important for all of us, but especially the cancer survivor. Previous and current research suggest that these lifestyle changes aid in reducing the chance of second malignancies, heart disease, diabetes, osteoporosis and functional decline, for which cancer survivors are at high risk.
It is advised that the cancer survivor begin some form of physical activity as soon as possible following diagnosis, even if it is as simple as a brief walk daily. Exercising under the supervision of an exercise professional is best or at the very least a caregiver or partner should be present for the safety of the cancer survivor.
The benefit of utilising an exercise professional, however, lies in the experience and knowledge base that they possess. Specific guidelines have been set-forth as it relates to cancer, exercise and nutrition by numerous accredited bodies including the American College of Sports Medicine. The exercise professional will monitor the cancer survivor, to ensure they are getting the maximum benefit from their exercise program and exercising at the appropriate level of exertion.
Once cancer treatment is complete, the cancer survivor should continue with a regular exercise programme. This can take the form of any exercise that is safe and enjoyable. We are more likely to keep up with an exercise program that we truly enjoy and buy into.
• For further information about which exercise options are best for you or a loved one that has been diagnosed with cancer contact physiotherapist Dr Felicia Adderley the at Paramount Rehabilitation and Fitness Centre located on Thompson Boulevard at 698-1040. Stay tuned for the next article in this series on the topic "Cancer and nutrition".