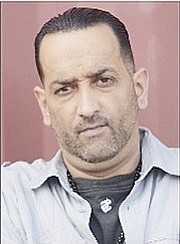 By Inigo 'Naughty' Zenicazelaya
OH how I love watching the Patriots - and especially one Tom Brady - lose!
I'm convinced my neighbours think I'm crazy (if they didn't already) after my 'Bernie Mac'-like post-game rant on Sunday (yes it was very colourful and descriptive).
My Cowboys' dismal season, long a thing of the past, was further erased from my mind with the Patriots' playoff loss.
Next to a big Cowboys win, there's nothing more I like than seeing a Tom Brady loss of any kind. But in the playoffs it's even sweeter.
Sunday's AFC Championship game provided me that opportunity, and boy am I going to enjoy the spoils. I get to talk the most 'smack' to the multitude of Patriot fans that existed pre-game, no holds barred. I can let that 'sinister comedian' trapped deep down inside of me out. Not surprisingly, those numbers are now diminished greatly, who hasn't gone 'underground' in their Patriots gear, or I'm quite sure in true fickle Bahamian fashion they are now rocking Cam Newton Carolina Panther jerseys as we speak.
I know how to find you and you know who you are, you bunch of 'Football Babbits'.
None the less you Patriots fans are delusional if you think your team's run will continue. That pathetic look on Brady's face said it all. If you don't know what it said, here's what I heard.
The window is now threequarters closed, and the Camelot in New England has crumbled even more. This is now the beginning of the end.
I'm going to enjoy watching and commenting on the demise of the infamous Patriots, hurling one sticky verbal barb at a time.
Now before you think I'm on the Peyton Manning bandwagon, don't get it twisted. Peyton served his purpose, eliminating the Patriots. Outside that he needs to go also. Just as I'm tired of the Patriots and Brady, I'm done with the Peyton Manning soap opera which has evolved over the last few seasons. The latest chapter being Peyton's name being caught up in the latest HGE rumours.
Manning has denied any involvement. I beg to differ however: take a look at the size of his (Manning's) forehead, and how it has gone from being a normal size to that of 'Frankenstein' overnight. Thanks for all the memories Peyton; now you and your 'bowling ball' head get ready to exit next. "Stage left even" (in my 'Snagglepuss' voice).
What I am waiting intently to play out is the 'storybook' season being scripted by Cam Newton in Carolina. I have a feeling when it's finished it will be a 'best seller' with Cam pulling off the 'trifecta' - regular season MVP, Super Bowl champion and Super Bowl MVP. Vanquishing two legendary quarterbacks (Brady and Manning) in the process, cementing his position among the greats and becoming the fresh new face of the NFL, a welcome relief from that pompous mug of Tom Brady and that 'melon head' of Peyton Manning.
But, hey, we've got two long weeks to talk about this over and over again.
Finally in closing, hats off to the Miami Dolphins. Yes, you still suck but at least your late-season win against the Patriots shifted home field advantage from the Patriots to the Broncos and allowed the Broncos to win and keep those dastardly Patriots at four Lombardi trophies ... still one behind my Cowboys. And since the Cowboys are winning their sixth Super Bowl in 2016, it will jump back up to two in short order.
Until next week always remember: "Winners never cheat and cheaters never win."
• Naughty presents 'Mischief and Mayhem in da AM' from 6am to 10am, Monday to Friday and 'The Press Box' sports talk show on Sunday from 10am to 1pm, on KISS FM 96.1. Comments and questions to naughty@tribunemedia.net