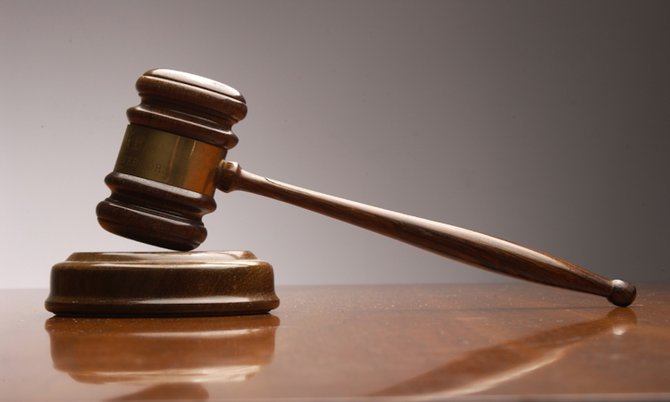 By LAMECH JOHNSON
Tribune Staff Reporter
ljohnson@tribunemedia.net
POLICE Staff Association Chairman Dwight Smith was acquitted in the Magistrate's Court yesterday of a charge of indecent assault.
A little more than two years after Inspector Smith vowed that he would be vindicated following his initial arraignment concerning allegations that he inappropriately assaulted a woman on December 27, 2013, trial judge Magistrate Guilimina Archer ruled that the prosecution had not proved its case beyond a reasonable doubt based on the evidence presented.
"Today is a good day. He's been vindicated," Insp Smith's lawyer, Devard Francis told The Tribune.
"The complainant alleged that he touched her inappropriately and pulled out his penis in front of her. She claimed she was afraid of him and days later filed a complaint against him.
But there were inconsistencies in her evidence and Mr Smith, knowing he committed no crime and testifying that the accusations were not true, has been vindicated just as I said two years ago when he was first arraigned."
"Don't forget that these accusations came about around the time that my client was advocating for the rights of police officers who were not being paid what was owed to them. But he's extremely happy to have this matter over with. Two years is a long time to have a matter hanging over one's head and he hasn't been able to work since."
"Notwithstanding the false allegations levied against him, the silver lining in his case was that he was still elected chairman of the Police Staff Association."
At the time of his initial arraignment, Insp Smith had been agitating for overtime pay for officers who worked the 12-hour shift system in 2013.
Insp Smith said his members were concerned that unions in the Bahamas could get their needs met by the government, but the PSA had not been invited to the table nor had it received word from the prime minister over the organisation's concerns.
He had also threatened to sue over reimbursements, to which Prime Minister Perry Christie at the time said "he was well within his rights to do so."
Insp Smith could have faced up to three years imprisonment at the Department of Correctional Services if convicted of the indecent assault charge.