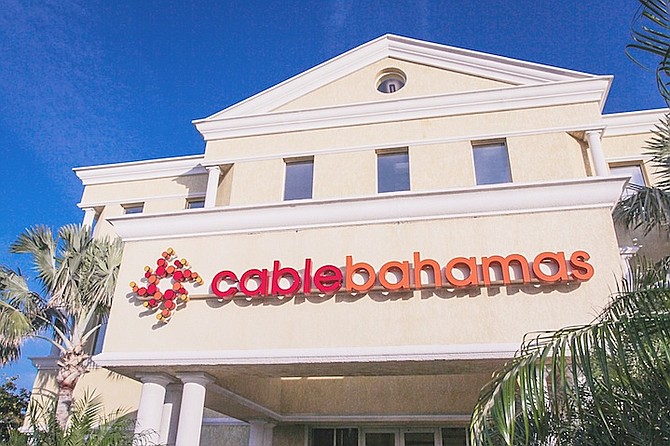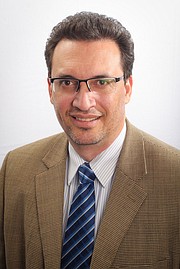 Cable Bahamas had received around 800 applications for jobs with the nation's second mobile provider by end-last week, it was revealed yesterday, and is confident the new operator can beat its financial targets.
David Burrows, Cable Bahamas' senior vice-president of marketing, told Tribune Business there was "no question" that NewCo2015 Ltd would match the 42 per cent market share threshold typically hit by Caribbean mobile entrants within three years of start-up.
He said the real issue was "how much more than that" NewCo2015 will gain, given that the BISX-listed communications provider had "proven" its ability to compete with the Bahamas Telecommunications Company (BTC) across all product lines.
Speaking after regulators confirmed the issuance of NewCo2015's 15-year operating licence last week, Mr Burrows said Cable Bahamas was "hitting the ground running" with its new venture.
The BISX-listed provider, which has Board and management control at NewCo2015, has appointed Damian Blackburn, Digicel's former Caribbean regional chief, as the new operator's chief executive.
Mr Blackburn, who has also headed Digicel's operations in Haiti and Honduras, will be supported by a management team largely drawn from that same mobile operator, Tribune Business can reveal.
And, to support Cable Bahamas' realisation of its 'quad play' dream, Mr Burrows said the company had launched its REVUniversity training school, headed by Beverley Saunders, who fulfilled the same role at Atlantis.
With Cable Bahamas having already paid the $62.5 million spectrum licence to the Utilities Regulation and Competition Authority (URCA), it now has until the end of this week to lodge an $18.2 million performance bond with the regulator to guarantee performance of its network roll-out obligations.
Mr Burrows told Tribune Business there was "no impediment" now, either from the performance bond requirment or anything else, to Cable Bahamas proceeding with NewCo2015's launch.
"We've been planning for this for a long time - to win the licence and be the second provider in the country," he said. "We know the road we're travelling, and the goals we're going after.
"This [the mobile licence] was the next phase of our development. We have fairly saturated the market in terms of broadband Internet and TV, and made a huge splash in the landline voice business.
"We've been able to penetrate the Florida market and expand our fibre presence throughout the Bahamas to the entire state of Florida. The next great achievement for us is to be able to offer mobile services to the entire Bahamas."
He added that NewCo's imminent arrival had triggered significant interest in employment opportunities, although he was unable to specify how many jobs will be available immediately.
"Today, we already have over 800 applications so far," Mr Burrows told Tribune Business.
It was estimated last year that the second licence's award would create between 100 to 150 jobs, and the Government's own website has been advertising numerous available positions with Cable Bahamas.
These range from top management posts to engineers, technicians, tower construction and logistics managers, flagship store managers, marketing and customer service representatives.
"We have our university, REVUniversity, up and running, led by Beverley Saunders, who led Atlantis University," Mr Burrows told Tribune Business.
"REVUniversity will be the training ground. We've been building to get to that stage over the last year or so. There will be classes in every field you can imagine. We want to have the best trained staff, and believe we need to take hold of training ourselves."
Mr Burrows also confirmed that Cable Bahamas will be expanding its retail footprint with more stores, given that mobile communications - as a product geared to individuals, rather than households - will expand its subscriber base and the number of people it needs to 'touch'.
Cable Bahamas will have a 48.25 per cent minority equity interest in NewCo2015, with the majority owned by HoldingCo, the holding vehicle for Bahamian institutional investors. HoldingCo is currently owned by the Government until it is bought out by private capital (see other article on Page 1B0.
The award of NewCo2015's licence, following a 20-month process that began in November 2014, makes Cable Bahamas the nation's second 'quad play' provider after BTC.
The two will now go 'head-to-head' in the TV, mobile, broadband Internet and fixed-line sectors, making the Bahamian communications market something of a 'duopoly' dominated by these players.
Cable Bahamas, in the offering document for its $30.818 million rights issue in March 2016, set out its broad expectations for what NewCo2015 can achieve.
It noted that new entrants into liberalised mobile markets in the Caribbean and Latin America typically seized an average 42 per cent share within three years, implying that it was targeting the same for NewCo2015.
Mr Burrows, though, suggested yesterday that Cable Bahamas will be setting its sights higher. "I don't think 30-40 per cent is in question," he told Tribune Business. "I don't think there;'s even a question about that.
"The question is how much more than that will we get? We've proven we can compete with BTC in every single area.
"In broadband connectivity, they started with 8,000 [subscribers] and we started with zero. We now have 55,000 broadband subscribers to their 26,000 broadband Internet subscribers. It's somewhere in that range."
NewCo2015's 15-year licence was signed-off by URCA on June 30, meaning that it will run until June 29, 2031. The company also has three months, until end-September/beginning October 2016, to launch services covering 99 per cent of New Providence's population, and 80 per cent of Grand Bahama's.
The arrival of competition also spells the end to BTC's last remaining monopoly, which raises major questions as to the impact mobile liberalisation will have on its own financial performance
BTC's financial numbers show it has become ever-more reliant on its mobile monopoly to drive the bulk of its revenues and profits, with the segment generating almost three-quarters of its top-line.
For example, for the six months to end-September 2014, cellular/mobile revenues accounted for $126 million, or 73.68 per cent, of BTC's $171 million top-line revenues.
Extrapolated out on an annual basis, BTC earns between $240-$260 million (between $20-$22 million per month) from its cellular/mobile monopoly, again dominating the annual $350-$360 million top-line.
Taking Cable Bahamas' seizure of a 30 per cent fixed-line market share within two years as a guide of what the new mobile operator may do, some $80-$90 million of BTC's annual mobile revenues might be in jeopardy.
This not only demonstrates how lucrative the second mobile licence is as a business/financial opportunity, but the potential negative repercussions for a BTC net income that was $37 million in the six months to end-September 2014.
And figures supplied by URCA showed that mobile subscriber numbers and revenues for BTC both fell in 2015.
The total number of mobile subscribers in the Bahamas fell by 1.16 per cent year-over-year, from 314,842 or 311,175.
And BTC suffered an almost 30 per cent or $77 million year-over-year fall in mobile revenues, which dropped during 2015 to $175.965 million from $253.301 million.
This was blamed on the reduced subscriber numbers and increasing use of Over The Top (OTT) applications, which shifted revenue from mobile voice and messaging services to mobile data , which earns less revenue.
BTC's financial future, and indeed survival, may now depend heavily on whether it can win market share from Cable Bahamas in the TV and broadband Internet markets to compensate for the loss of its mobile monopoly.
The company's controlling 49 per cent-plus shareholding is now owned by John Malone's Liberty Global, following the completion last month of its Cable & Wireless Communications (CWC) acquisition.
Still, CWC will have enjoyed a five-year mobile monopoly, together with associated profits and dividends that will have covered a large chunk of the $206 million paid to the Government for BTC's privatisation.
Mr Burrows, meanwhile, expressed confidence yesterday that Cable Bahamas would meet the onerous network roll-out schedule and associated service coverage/quality indicators that are part of its licence terms.
"We're very good at meeting targets," he told Tribune Business. "We've always been an organisation that's been target driven."
By year-end 2016, NewCo2015 is obligated to provide reliable service to Eleuthera, Abaco, Bimini, Andros and Exuma.
And within eight months of June 30, it has to provide coverage to 85 per cent of Andros, plus 99 per cent of Grand Bahama, Eleuthera, Abaco, Bimini and Exuma.
By June 30, 2017, NewCo2015 is required to provide 99 per cent coverage to Andros, Cat Island, Long Island, San Salvador, the Berry Islands, Inagua and Ragged Island.
And within 18 months, it has to give coverage to 99 per cent of Acklins, Crooked Island, Long Cay, Rum Cay and Mayaguana.
As for quality indicators, NewCo2015 must have an average call completion rate of greater than 99 per cent, meaning less than 1 per cent of calls on its network are dropped.
Mr Burrows added that "the key" to NewCo2015's success was having the right supporting network infrastructure in place - an attribute Cable Bahamas already provides.
"The important thing is that the infrastructure we have has been proven over and over again," Mr Burrows explained.
"The infrastructure we built in the 1990s was able to carry cable TV, then broadband Internet, and then digital TV and undersea fibre connecting multiple islands, the US, fibre to multiple customers, and now we will be carrying mobile traffic on the same fibre.
"What we've done is building that infrastructure first, and then carrying the product on top of that."
With the mobile liberalisation process now effectively completed, Cable Bahamas will be able to fully engage its shareholders, investors and the Bahamian public on its new growth opportunity, and what it means for both the company and themselves.
As previously revealed by Tribune Business, the company is planning to launch another $30 million preference share issue into the Bahamian capital markets imminently, in a bid to raise more financing for its expansion opportunities.
Franklyn Butler has been named as NewCo2015's chairman, with the Board featuring four representatives from Cable Bahamas and three from HoldingCo (the Government).
Mr Butler said in a statement: "We are delighted to be given this opportunity by the Government and the people of the Bahamas. NewCo is a venture established to bring something that is badly needed here in the Bahamas; choice within the mobile telecommunications market.
"Our clear goal is to deliver a next generation network, superior customer service and unbeatable value for smart phone devices, voice and data plans.
"This will be underpinned by a significant investment in world class technology and resources. Our intent is to provide an unparalleled cellular experience that the people of our nation will be proud of."