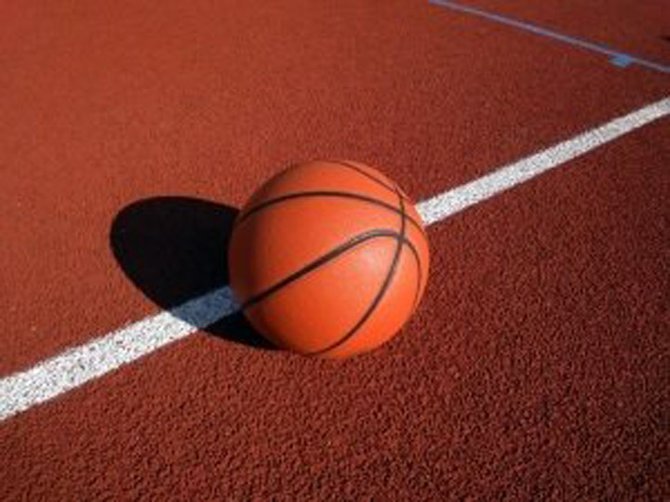 By BRENT STUBBS
Senior Sports Reporter
bstubbs@tribunemedia.net
THE Bahamas' girls team picked up where the boys left off, winning their opening match in the 2016 Caribbean Basketball Confederation Under-16 Championships for Girls.
Yesterday in Georgetown, Guyana, the Bahamas pulled off a 59-54 victory against Suriname at the Cliff Anderson Sports Hall, the same venue where the boys team completed a 6-0 record to clinch the title last week.
Valencia Demeritte, who attends high school in the United States, pumped in a game high 27 points with 11 rebounds in the game as she mesmerised her opponents and the fans, establishing herself as a double-double threat and scoring machine so far in the tournament.
Tanea Bowleg added 11 points for the Bahamians.
The Bahamas, coached by Varel Davis, Charlene 'Swish' Smith and Anastacia Moultrie, was in control of the match from start to finish.
Suriname made a few runs to keep the score close, but the Bahamas was able to continue to apply the pressure to stay ahead of their Dutch counterparts.
In the second half, it was a fast paced tempo that worked in favour of the Bahamas as they were able to withstand any attack that Suriname aimed at them.
Anita Tolud was the top scorer for the Surinamese with 17 points while Mirelva Marica had 16 points in the loss.
The Bahamas will have a day off as they prepare to play Trinidad & Tobago, the other only team in Pool A. Trinidad & Tobago will open up against Suriname today.
Four teams make up Pool A. They are Antigua & Barbuda, Barbados, British Virgin Islands and Guyana. The top teams will advance to the playoffs that start on Friday with the championship set for Saturday.
Like the boys' tournament, the top teams will go on to qualify for the Under-17 CentroBasket Championships in 2017 where they will compete for spots in the FIBA Americas U-18 Cup from which they can qualify for the FIBA U-19 World Cup or the Youth Olympics.
The Bahamas clobbered Guyana 84-57 to win the gold on Saturday as they had a dominating performance. They were joined by Guyana and Jamaica in qualifying for the CentroBasket.
Dominick Bridgewater was named the most valuable player after he pumped in a game high 34 points and eight steals in leading the Bahamas to victory in the championship game.