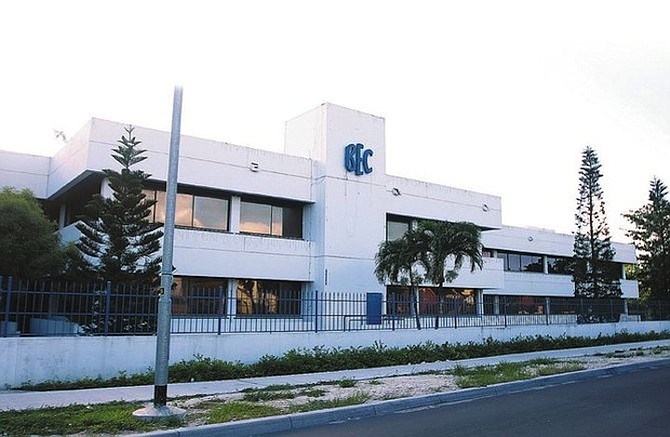 By SANCHESKA BROWN
Tribune Staff Reporter
sbrown@tribunemedia.net
BAHAMAS Power and Light (BPL) customers can expect "continued outages" and power failures for "at least the remainder of the week" as the electricity provider continues to "struggle" with a significant generation shortfall.
Corporate Communications Manager Arnette Ingraham said yesterday that,because of the generation challenges, "until further notice" customers will experience power outages in two-hour intervals.
Ms Ingraham told The Tribune 15 per cent or more of customers will be impacted at any time as the company struggles to return two major generators on line. Outages will most likely occur beginning at 10am until the load supply decreases at 10pm.
"We are going to try to share the load and spread it out in two-hour intervals so one particular customer is not impacted for a very long period of time," Ms Ingraham said. "Our peak hours start at about 10am and usually drops off around 10pm when customers go to sleep. Right now we are experiencing a significant shortfall and I would say 15 per cent or more of customers will be impacted by the outage. One of our major generators, we are trying to get back up by hopefully this evening and if that happens some of the load will be eased. But this could last for the rest of the week or longer."
Ms Ingraham asked customers to be patient with BPL as the situation is "extremely volatile" and the old engines are unpredictable. However she said the company has ordered temporary generators for the summer that should assist with the outages.
"These engines don't have the best track record. I may say the engines are good today but tomorrow they may not be. We are working on two of our major engines and we expect one to be up and running this week and the other one some time after that," Ms Ingraham said.
"We have been having problems for a week now; when one engine is repaired another one goes down right after that. It's like trying to keep an old car up and running. We just want customers to be patient as we try to resolve what is happening."
Customers are advised to check BPL's Facebook page for continued updates on the affected areas.
Yesterday, BPL also released a statement that said it "fully understands" the frustration of its customers in New Providence and some Family Islands after weeks of sporadic power cuts.
"The company has faced challenges in providing consistent power in several islands as generation, transmission and distribution systems have been compromised due to adverse weather conditions, an aging infrastructure, usual wear and tear, third party damage (accidents) and a general lack of availability of adequate generation to meet customer demand," the statement said.
"Nowhere have these challenges been more pronounced than in New Providence where the majority of the outages experienced recently have been caused by the unavailability of consistent power."
BPL said its generating capacity in New Providence is 236.5 megawatts but the demand from customers hovers around 230-240 megawatts daily, meaning that at times there may not be enough generation capacity for the island.

"The impact to our customers has been periods of supply interruption mostly during the daytime and evening hours. While BPL has an intermediate and long term strategy to improve power reliability, in the short term the company is doing all it can to increase reliability to its customers.
"Repairs are underway to several unavailable units at both Blue Hills and Clifton Pier Power Stations. It is anticipated that once these repairs are complete (some as early as the end of the week and others needing a bit more time) this will drastically improve reliability. Additionally, BPL has contracted 40 megawatts of rental generation that the company expects will be operational this summer.
"Over the next few days BPL is asking for its customers' patience. Where possible, BPL will limit power cuts to larger entities with standby generators. If it becomes necessary to impact small commercial and residential customers, the company will do its best to ensure that these outages are managed so that no particular area is impacted for prolonged periods.
"BPL expects that its efforts in the next few days and weeks will drastically reduce the frequency of supply interruptions in New Providence. Similarly efforts are underway in the Family Islands to improve reliability in those communities that too have been impacted by frequent outages. BPL takes very seriously its commitment to improving reliability to all of its customers.
"While major improvements will not happen instantaneously, the company believes that over time customers will begin seeing positive changes in BPL's service delivery," the statement said.
This failure to keep the lights on comes months after American company PowerSecure was contracted to take over management at the government-owned utility provider. The new management deal was touted by the government as being the answer to sub-par electricity service and high electricity bills.
BPL's load shedding also comes after meteorologists warned residents last week to expect scorching temperatures with the heat index expected to reach 104 degrees Fahrenheit.
Daily temperatures over the past week have been in the high 90s.