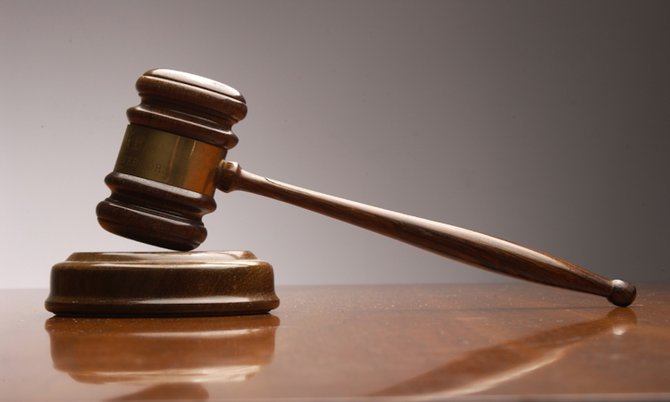 By LAMECH JOHNSON
Tribune Staff Reporter
ljohnson@tribunemedia.net
A JUDGE heard on Friday that three sisters molested by a retired policeman over a five-year period have been scarred by the abuse.
Senior Justice Stephen Isaacs had ordered a probation report to be produced for 65-year-old Franklyn Roberts, who is wheechair-bound because of serious medical conditions and who, only weeks ago, pleaded guilty to sexually assaulting three children.
Prosecutors alleged that the crimes occurred between 2007 and 2012.
Janice McKenzie, a senior probation officer at the Department of Rehabilitative Welfare Services, testified on Friday that she interviewed relatives, neighbours and a pastor who described Roberts as a quiet, family-oriented, Christian who was once a police officer and then a taxi driver before becoming ill.
The probation officer had interviewed the victims as well. The youngest, now 14, believes her abuser should be jailed nowithstanding his present medical state.
The 19-year-old claimed her abuse began when she was 11 and feels "nasty and scornful" on realising that what had been done to her was wrong.
The eldest, now an adult, was surprised to learn that her siblings had also suffered molestation and told the officer that she thinks daily about what Roberts had done to her from when she was 11.
Ms McKenzie told prosecutor Algernon Allen II that although Roberts had admitted guilt in court, he claimed to have no recollection of committing the offences.
She also said the victims had not received professional counselling because they were unable to afford it.
When questioned by defence attorney Ramona Farquharson-Seymour, Ms McKenzie admitted that she was advised by the convict's wife that her husband's memory recall was a challenge and that it was clear that he was frail and dependent on his wife.
Even though he had no recollection of committing the offences, Roberts had expressed reservations that the children would lie about such a thing.
However, he then denied ever doing so when questioned on another occasion, the probation officer said.
Senior Justice Stephen Isaacs said the revelations of Roberts' memory recall present a dilemma for sentencing but said he was not prepared to reverse the plea.
He asked the counsel to deliver their submissions to the court ahead of the next hearing scheduled for July 27 at 2.30pm. Roberts will not be required to attend.