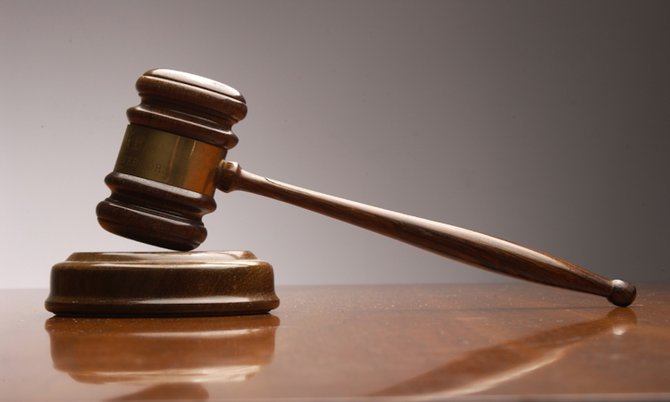 By LAMECH JOHNSON
Tribune Staff Reporter
ljohnson@tribunemedia.net
A MAN who believes his life sentence for a rape conviction is unlawful was told by a Supreme Court judge yesterday to take his plea for redress to the country's highest court.
Barry Parcoi, 54, appeared before Justice Gregory Hilton for a decision on his constitutional motion argued a month ago by his lawyer Sonia Timothy seeking redress for an "unlawful, excessively severe and therefore unconstitutional" life sentence that was imposed 22 years ago.
Parcoi was convicted of rape in 1994 and sentenced to life imprisonment. His sentence and conviction were upheld by the Court of Appeal a year later.
"This application by the applicant Barry Parcoi is seeking to challenge the constitutionality of the life sentence which has already been declared valid by the Court of Appeal.
"This is, without more, a clear abuse of the process of the court and the application must be dismissed," the judge said.
"The applicant's claim is that the imposition of the sentence of life by the Supreme Court, which was affirmed by the Court of Appeal, infringed on his constitutional rights under Article 17 and 19. If he is correct, then in accordance with the proviso to Article 28 (2) of the Constitution, he has a ground which to seek special leave from the Privy Council to appeal the life sentence on those grounds.
"The applicant, to his own detriment, has chosen not to do so. The result is that this application is dismissed as an abuse of the process of the court."
His lawyer had argued that he should have been sentenced to seven years' imprisonment in accordance with the Sexual Offences and Domestic Violence Act, which notes that a first time offender for the offence would receive that sentence.
Anishka Hanchell, Crown prosecutor, replied that the Court of Appeal had affirmed Parcoi's conviction, so the appropriate court to hear the matter was the Privy Council.
Ms Timothy said that the issue of the sentence's legality was not raised on appeal and, it being a constitutional issue, raised the issue in the Supreme Court.
His lawyer had further argued that this option was not available to Parcoi, as a 54-day deadline to file an appeal to the country's final appellate court had long passed.
Parcoi's lawyer said she would seek instructions from her client but expects that he will take the matter further.