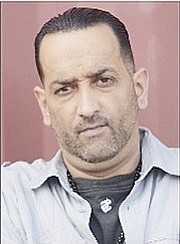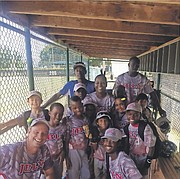 By Inigo 'Naughty' Zenicazelaya
ONE of the cherished events in my life, that I will always carry with me as a father, occurred two weeks ago in West Palm Beach, Florida.
My son Santxol was selected to one of two JBLN travelling Coach Pitch all-star teams that took on several teams from West Palm Beach.
I must say in all fairness the Warriors - as they were called - were truly the little team that could.
Hats off to Head Coach Curtis Robinson and assistants Helen Dupuch, Thomas Wildgoose, Hubert Gibson, along with team 'mother' Jodell Roberts. They did an awesome job with the team.
From start to finish every day, the squad was prepared and focused.
My son learnt new techniques and improved his skill level by leaps and bounds in the five weeks of training leading up to the trip than he did with his previous coach in two years. Go figure!
The Junior Baseball League of Nassau must also be commended for organising the trip, which comprised baseball clinics each morning from 9am to 12.30pm followed by team lunch and games every evening at 6.30pm. It gave the kids an opportunity to experience all aspects of playing baseball on and off the field.
Again it's an excellent trip that is most beneficial to any player selected and that is able to attend. Job well done JBLN. Now let's get the kids to playing a 24-game schedule instead of 12 and watch how fast we close the gap on Freedom Farm! I'm just saying.
Speaking of job well done, I can't stop giving kudos to the Warriors squad. They played their hearts out every game, at a highly competitive level.
Annan Rahming was huge at first base; when he wasn't hitting three run home runs, he was snagging everything that came his way, earning his new nickname 'Digger'.
Anthony Miller played a mean third base, putting his 'cannon' of an arm on display and throwing runners out with ease. He also swung a big stick throughout, including crushing a towering, mammoth two-run home run out of the park with ease, but also cracking a windshield of a car three rows over in the parking lot. It was quite a shot.
Short stop Sternaz Seymour and second baseman Tayshaun Major were strong defensively, turning three double plays during the five games played. They were both solid at the plate also.
Speaking of solid at the plate and behind it, my son Santxol. Not trying to sound like the overly proud papa (which I am) the boy was amazing.
Again a testimony to his coaches and the daily clinics, and obviously some God given talent which is starting to surface. He improved immensely, defensively behind the plate, both in knowledge of the game and technique wise, and he was very productive at it going 5-11 (3 doubles) with 4 RBI's and a run scored.
Not to be forgotten were Thomas Robinson, who was big throughout defensively at the pitcher's position, and the outfielders Kevin Roberts, Ruben Edgecombe, Mathew Stuart and 'Cheech and Chong' brothers Joshua and Ethan Jupp. They all had big catches defensively that saved runs and got them out of several sticky innings, and each had opportunities at the plate and all had at least one clutch hit each. They were solid and consistent as a unit.
I'm very proud of all of the boys on the team; they represented themselves, their families, their league and their country on the highest level. It was truly a joy to be a part of the trip and watch them play.
I also enjoyed watching some other players play from the other squads representing JBLN.
Callie Mosko, the only girl making the trip with the Coach Pitch teams, played big in the outfield and continued her sweet swinging at the plate, hitting the ball well exhibiting girl power to the fullest.
Chiro Popel continued to show his skills playing several positions well and hitting well throughout. Alex Eneas continued to hit well, leaving the yard once and managed to shake off some drops defensively to finish strong.
In the 9-10 division Thierry DuBay and Chosen Hanna were named MVPs of their division after stellar play throughout. Also making strong showings at that level and to be commended were Ben Dupuch, William Knowles and Jacob Cartwright.
It truly was a great trip and experience for the kids, as well as the parents.
I think the parents had more fun though ... I will tell you my poker stories from the Poker Room at the Palm Beach Kennel Club, including winning money off two former Miami Dolphins, in another column. Take that 'Fish Heads'.
• Naughty presents 'Mischief and Mayhem in da AM' from 6am to 10am, Monday to Friday and 'The Press Box' sports talk show on Sunday from 10am to 1pm, on KISS FM 96.1. Comments and questions to naughty@tribunemedia.net