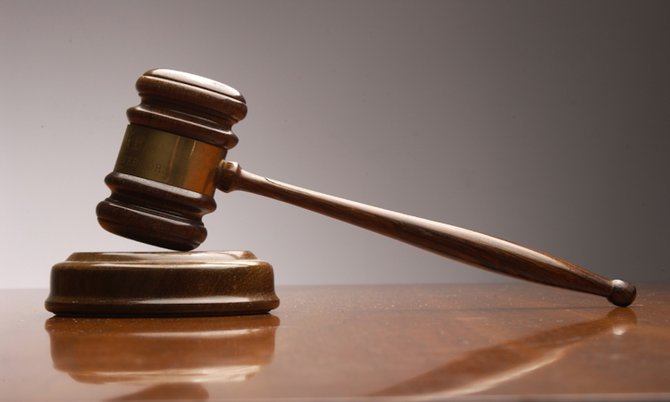 By LAMECH JOHNSON
Tribune Staff Reporter
ljohnson@tribunemedia.net
THE sentencing of four men convicted of having a role in the disappearance and murder of an Immigration Department officer and his girlfriend in Andros has been adjourned by another eight weeks.
Zintworn Duncombe, 28, James Johnson, 22, Daniel Coakley, 28, and Cordero Saunders, 26, were expected to appear before Justice Indra Charles on Thursday to be sentenced for their respective roles in the murder and kidnapping of Shane Gardiner and his girlfriend, Tishka Braynen.
Though the probation officers and psychiatrist were present to give an account for their reports that had been ordered to be produced by the judge, the subjects of the reports were absent from the proceedings.
It was revealed to the court that the men had not been sent for.
As a result, the matter was further adjourned to September 30.
Gardiner and Braynen were allegedly killed after a failed plot to take $8,000 in gambling winnings from the immigration officer. Braynen, of Cargill Creek, and Gardiner, who lived in Love Hill, both in Central Andros, were reported missing around 1.45pm on November 24, 2013. Gardiner had recently been assigned to the island.
On December 21, 2013, police in Andros discovered the remains of a man with "items related to a female".
All four men were unanimously convicted of double kidnapping, conspiracy to commit armed robbery and attempted armed robbery.
The Crown is seeking the death penalty for Duncombe and Johnson who were unanimously convicted of murder. Because of the request for the death penalty, the court ordered the production of a psychiatric report and social inquiry report with respect to the two convicts.
Duncombe, Saunders, Johnson and Coakley, who all denied the allegations, were respectively represented by lawyers Ian Cargill, Moses Bain, Donna Major and Terrel Butler.
Darnell Dorsett and Patrick Sweeting prosecuted the case.