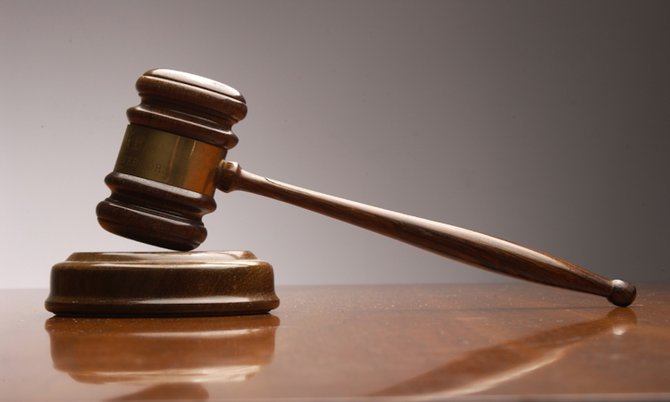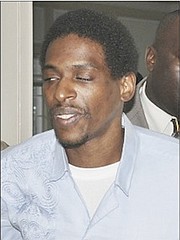 CONVICTED murderer Basil Black was sentenced to 55 years in prison for the murder of 15-year-old Alexis Smith.
Black, 35, of Eight Mile Rock, Grand Bahama, was found guilty on March 8 of the shooting death of Smith, his girlfriend.
Smith was at the Platinum Sports Bar in Eight Mile Rock with Black and some friends during the early morning of March 30, 2014, when she was shot to death outside the nightclub.
During trial, Black told the Supreme Court that he was a "cocaine" pusher but not a killer and denied shooting Smith.
While giving testimony under oath in March, Black said that he and Alexis had lived together and were involved in an intimate relationship. He claimed that he never knew her age.
He claimed that the day Smith was killed, they were at a sports bar when, at one point, the victim told him she was drunk and walked outside. After she did not return, he said that he went outside and saw her on the ground in a pool of blood. He said that he felt her stomach and for a pulse.
"I asked Alexis what happened, and I was over her body," he recalled during the trial. "I saw police lights flashing and I remembered I had drugs on me; I sell powder cocaine in little packets in the club and that's how I make money.
"I ran to the basketball court and then I went home to sleep," he said.
He was arrested the next day at his home.
However, Prosecutor Erica Kemp maintained that Black shot Smith because he got jealous after seeing her dancing with other men at the bar. During the trial, it was noted that Black tested positive for gunpowder residue on his hands.
Black had claimed that when police officers arrested him at his residence in Pinedale, they took him in bushes in Holmes Rock where they gun butted him in the back and the gun accidentally discharged and that's how he got gun residue on his hands.
However, there was also evidence that while in prison Black had contacted a friend, Joshua Demeritte, and told him where he had hidden the gun and asked him to retrieve it and sell it.
While attempting to sell the gun, police arrested Demeritte. The gun was sent to a forensic lab where it was tested. The projectile removed from Smith's skull was compared to the one that police had fired from the gun. It had been determined that the gun was used to kill the teen.
Black represented himself at trial and Justice Estelle Gray Evans presided over the case. He was sentenced on Friday.