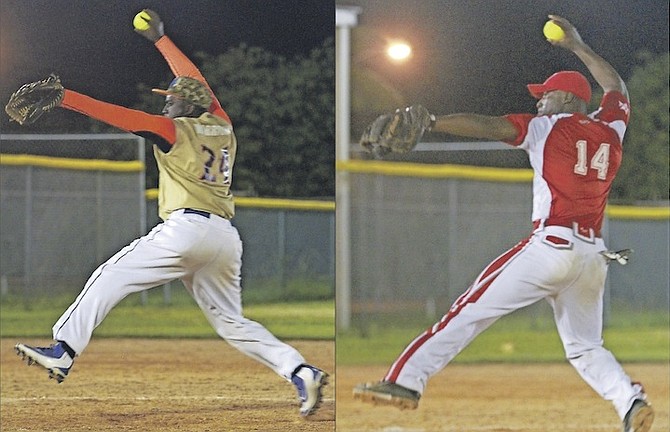 NEW Providence Softball Association continued its regular season action in the Banker's Field at the Baillou Hills Sporting Complex Saturday night.
Platinum Pool Sharks and Commando Security Truckers won their matches in the ladies and men's double header respectively.
Here is a summary of the games:
Truckers 13, BTC Elite Warriors 3: Thomas Davis helped his own cause by going 1-for-2 with three RBI and a run scored to pace Commando Security.
Eugene Pratt went 2-for-3 with three RBI and three runs scored and Micah Bethel helped out by going 2-for-3 with two RBI and two runs scored.
Davis was the winning pitcher and Avery Rolle suffered the loss.
For BTC, Zhivargo Archer and Irvin Smith were both 1-for-3 with a RBI.
Sharks 15, Lady Stingers 14: Sari Albury went 1-for-3, drove in a run and scored three times while Denise Woodside was 1-for-3 with a RBI and two RBI to pace the Platinum Pool.
The winning pitcher was Brendia Ferguson and the losing pitcher was Thela Johnson.
For the losing Stingers, Atiya Deal went 2-for-4 with three RBI and two runs scored.