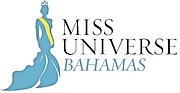 THE 2016 Miss Universe Bahamas Pageant has undergone a major overhaul, with a new approach to the aesthetics, purposeful living and ambassadorship of the queen and new venue at Albany, in western New Providence.
The new licensee, Ivy Lane Ltd, a subsidiary of Tavistock Group, recruited a new management team to produce the world-class pageant and hold it and the preliminary events under the theme of "Living Beautifully" at Albany. Tickets to 'Toast the Queen' on July 15, the National Costume Showcase on August 27 and the pageant at Albany's Aviva Beach on September 17 are available to the public.

The winner of the pageant will receive a royal prize package and represent The Bahamas at the Miss Universe Pageant later this year.

National Pageant Director Michelle Collie said: "I am thrilled with the Albany brand partnering with the Miss Universe Bahamas franchise. This year's pageant and contestants will exemplify the beauty, class and sophistication that has become synonymous with Albany."

The Miss Universe Bahamas 2016 organisers have welcomed all qualified applicants to realise their dream of becoming the next Miss Universe by applying to become a delegate at www.missuniverse-bahamas.com. Applications are being accepted until July 2.
Applicants that move on to be delegates will spend seven weeks in a rigorous training programme that includes choreography, stage walking, public speaking, style and beauty, etiquette, fitness and nutrition.

Applicants and supporters of Miss Universe Bahamas 2016 can follow on Facebook (Miss Universe Bahamas) or at www.missuniverse-bahamas.com.