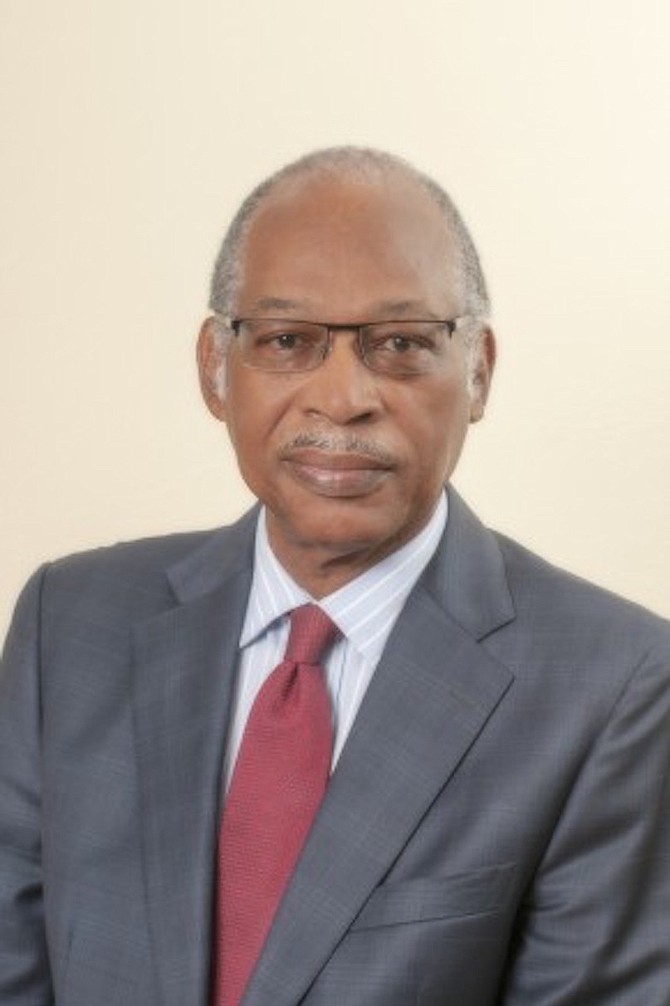 A newly-launched telecommunications provider yesterday promised "unheard of" service quality levels for the Bahamian market, as it will incur financial penalties for failing to meet customer expectations.
Richard Munday, Global Nexus's president and chief executive, told Tribune Business he knew of no other Bahamas-based communications provider who contracted to pay fines to clients if service standards were less than promised.
Pledging that the Bahamas would receive "a level of service it hasn't before", Mr Munday said customer acquisition had exceeded Global Nexus's expectations to-date.
And the company, which is currently focused on providing Internet, voice and cloud-based networking services to Bahamas-based corporate clients, is already setting its sights beyond this nation.
It plans to go head-to-head with the Bahamas Telecommunications Company's (BTC) new controlling owner, Liberty Media, in the provision of fibre optic bandwidth capacity through the Caribbean and Latin America.
Global Nexus, which is based at Sandyport in Cable Beach, is aiming to construct its own fibre-optic subsea cable infrastructure, linking the Bahamas with countries including the US, Canada, Bermuda and, to the south, Brazil, while connecting to numerous Caribbean islands in between.
Mr Munday said the subsea cable's laying, and construction, could start before year-end 2017 depending on how bandwidth sales progressed.
And, while Global Nexus's Bahamian focus is currently restricted to corporate clients and the enterprise niches, he added that a wider deployment of 'fibre-to-the-home' technology was possible in three to five years time.
Tribune Business understands that the driving force behind Global Nexus's creation is the Bahamas' former finance minister, Sir William Allen.
Its imminent launch was last year cited as the reason why Sir William was stepping down from the chairmanship of BISX-listed Fidelity Bank (Bahamas), so he could devote more time to the new telecommunications venture,
Anwer Sunderji, Fidelity Bank (Bahamas) chief executive, wrote last June: "Sir William has decided to step down from the chairmanship as he is assuming the chairmanship of Global Nexus, an URCA-licensed telecommunications company that he pioneered which will shortly be announcing its plans for going forward."
It has taken Global Nexus another 12 months to feel comfortable about 'going public' with its launch and plans, with its desired goal to "improve business efficiency" in the Bahamas and Caribbean, and connectivity to the world.
"Global Nexus, and its shareholders, are looking to improve services in the Bahamas, and bring the Bahamas a level of service they haven't had before," Mr Munday told Tribune Business.
"It's really service delivery that's going to be the differentiator between us and anyone else in the market."
He pointed to the Service Level Agreements (SLAs) that Global Nexus had signed with all its clients, pledging that it would incur financial sanctions if it fell below the agreed standard of service quality and provision.
"If we don't meet the service level that the customer has signed up for, there will be financial penalties against us, which is unheard of in this market. I've never heard of anyone else having SLAs here," Mr Munday told this newspaper.
He added that Global Nexus also use its "level of care and control", and response to problems such as system failures, to differentiate itself from rivals.
"Where we really set ourselves apart is that level of quality and control," Mr Munday said, adding that client base growth had met Global Nexus's expectations.
"We have quite a few customers," he said. "We have non-disclosure agreements with them, so can't disclose their names, but you can imagine who they are; the usual suspects.
"The companies that use us for Internet, they initially sign up for redundancy. They move very quickly from the redundancy connectivity to the primary connectivity because of the way we treat our network on a day-to-day level."
Mr Munday declined to give figures on how much Global Nexus had invested in its business to-date, and how much its future capital expenditure budget is, but said it employed 20 persons between itself and Bahamas-based partners.
He pledged that the provider will be taking "a multi-phased approach" to its international fibre optic cable plans, with the development and roll-out pace dependent on bandwidth sales.
Confirming that Global Nexus has a global sales team working on this, Mr Munday said: "It really comes down to sales. If we're successful in the market, and there's no reason why we shouldn't be, realistically it [the build-out start] will be the end of next year."
Global Nexus released a map showing its fibre-optic cable will connect Halifax, in Canada, at its northern tip, and Fortaleza, Brazil, at the southern end. In between, it will link with Bermuda and Florida, the Bahamas, and islands such as the Dominican Republic and Cayman Islands, connecting with the eastern Caribbean and South America on the way.
The network is designed to both exploit the ever-growing data traffic market, plus the recent fibre optic consolidation that has seen Liberty Media emerge as the dominant player, via the Cable & Wireless Communications (CWC) and Columbus Communications acquisitions.
"There's been some consolidation in the market, which adds uncertainty, and this would address that concern," Mr Munday said of Global Nexus's plans. "More competition always breeds a better product."
If successful, it would mean that a global communications network is being owned and operated from the Bahamas.
Emphasising that Global Nexus was willing to partner with other Bahamas-based communications players, he added that it was eyeing 'fibre-to-the-home' as a potential entrance point to the Bahamian residential market long-term.
"There's no plans to go after residential in the near to short-term," Mr Munday told Tribune Business. "For us, we'd look at some flavour of fibre-to-the-home down the road."
He added that Global Nexus executives had significant experience with such technology at previous companies, and said the company had installed fibre-to-the-home at Caves Village and Sandyport. It is also about to roll the technology out at Harbour Bay.
"We have it in specific areas, and we'd look to bring out fibre-to-the-home in three to five years, a long-term plan," Mr Munday said.
Fibre-to-the-home would also allow Global Nexus to offer 'triple play' and 'quad play' offerings, but he emphasised that there was "no concrete plan" to roll the technology out yet.
Mr Munday said Global Nexus already had customers in Freeport, and was signing up clients in Harbour Island, with Abaco "absolutely on the horizon".
"The launch of Global Nexus brings a fresh new option to businesses in the Caribbean. We are bringing the latest technology, the best service model, and a solution that significantly improves clients' day-to-day business operations," Mr Munday said.

"Our strategy is to be a 'neutral carrier' and work cooperatively with partners and, potentially, other carriers. The focus is on delivering technologically-advanced, groundbreaking services."