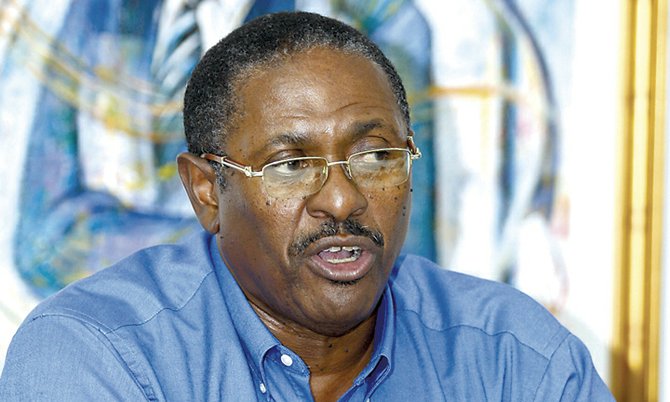 PLP Chairman Bradley Roberts accused Free National Movement (FNM) Leader Dr Hubert Minnis of creating an "atmosphere of hostility that cultivated in disorderly conduct" at a protest on Paradise Island yesterday morning.
On Monday, Dr Minnis urged concerned citizens to join him in a protest about a fence which was erected that day which blocked beach vendors' access to Cabbage Beach.
Yesterday morning, the government announced that a temporary solution had been reached that would allow vendors to traverse through the beach path near the Riu hotel, which is on private property. Despite this, angry protestors tore down the fence around the easement yesterday.
"The record clearly shows that Prime Minister Christie quickly intervened in the Cabbage Beach access matter and the property owner, Access Industries, agreed to allow the vendors access to the beach until a permanent solution could be negotiated, that is a win-win arrangement for all stakeholders involved. In fact, the property owner opened the gates to allow the vendors to access Cabbage Beach."
He said the entire debacle should be placed at Dr Minnis' feet.

"He is a bad and desperate political actor and director. The PLP disassociates itself from this unfortunate spectacle as not being representative or typical of how the Bahamian government conducts the country's national business."