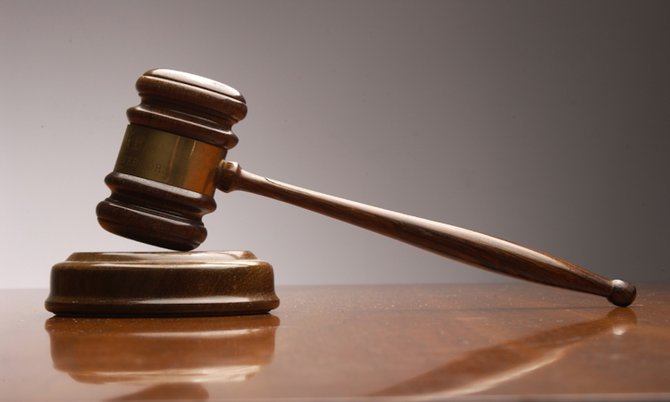 By LAMECH JOHNSON
Tribune Staff Reporter
ljohnson@tribunemedia.net
A JUDGE said yesterday that women should be protected from persons like Oscar Ingraham whom she sentenced to 43 years in prison for his third conviction to date for burglary, armed robbery and rape concerning an attack on a second-home owner.
Justice Indra Charles told the 31-year-old that the sentence for the crimes committed against the victim on the morning of October 28, 2011, takes into account that he is already serving 28 years for two similar incidents that occurred in 2012, effectively adding 15 years once that sentence is concluded.
The 43 years, she said, would run concurrently from October 7, 2014, the date he was sentenced for the other matters. He is also to receive counselling while incarcerated at the Department of Correctional Services.
Ingraham's heated response to the court's decision was that he was not the true "danger" to women.
"They say I'm a danger to women? Women are a danger to themselves and need Jesus Christ," Ingraham said before he was physically removed from the prisoners dock by police.
Justice Charles told the convict: "You have a right to appeal."
Ingraham was convicted in December of burglary, armed robbery and rape concerning a home invasion at a woman's home on West Bay Street where an assailant, armed with a firearm, sexually assaulted her and robbed her off $195 in cash.
Justice Charles had been asked by prosecutor Anishka Hanchell to impose a sentence that would reflect society's disdain for such behavior.
Ingraham's lawyer, Moses Bain, asked the court to impose a 30-month sentence, taking into account his client's existing circumstances.
However the judge yesterday said she found no case authority supporting a lenient sentence for such crimes, noting that the victim suffered physical and emotional trauma from the event.
"The victim was secured in the sanctuary of her home and it was broken into and she was robbed and raped," the judge said.
"Another aggravating factor for this court is the prevalence of matters of a similar nature and the court notes that the defendant has already been convicted of similar offences. In my opinion, there are no mitigating factors except that he's still a young man, 31 years of age. I've not identified lack of remorse as an aggravating factor because he clearly maintains his innocence," the judge said.
However, she added that she could not ignore the diagnosis of psychiatrist Dr Sridas Boudha - from the Department of Rehabilitation - who said that Ingraham is "a serial rapist" and a "danger to society."
"It's important that women should be protected from persons like Oscar Ingraham," the judge stressed.
Justice Charles also took into account a letter from the victim that indicated how she continues to have "feelings of anxiety" and prayed that no one else ever experienced what she went through.
"In my opinion, the victim does not seek revenge but justice for her and all women," the judge said.
The judge took notice that the victim was a foreigner but also said regardless of nationality or gender, "such actions should happen to no one, male or female."
It was after this statement that the judge sentenced Ingraham to 43 years for the crimes to run from the date of conviction for the other sentences he is currently serving.
In 2014, Ingraham was sentenced to 30 years in prison for the separate home invasions, gunpoint robbery and sexual assaults of two women in 2012. The sentence was reduced to 28 years after taking into account his time on remand.
For the first attack, which took place on February 28, 2012, Ingraham received 10 years for burglary, 15 years for each of the two counts of armed robbery and 25 years for rape.
Regarding the second incident, which happened between 11pm on May 29 and 5am on May 30, 2012, Ingraham received 15 years for burglary, 20 years for the single count of armed robbery and 30 years for rape.