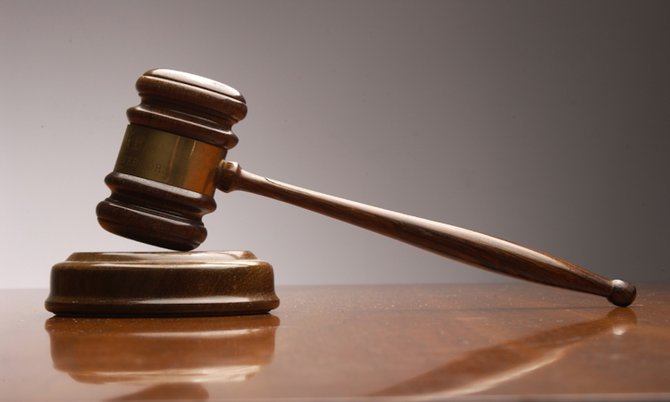 By LAMECH JOHNSON
Tribune Staff Reporter
ljohnson@tribunemedia.net
ONE of four men on trial for a double murder was rushed to hospital yesterday after experiencing an apparent asthma attack.
James Johnson, 22, Cordero Saunders, 26, Daniel Coakley, 28, and Zintworn Duncombe, 28, are on trial before Justice Indra Charles facing two counts of murder, two counts of kidnapping, conspiracy to commit armed robbery and attempted armed robbery.
The alleged victims of the crimes, allegedly committed between November 24, 2013 and December 21, 2013, are Shane Gardiner and Tishka Braynen.
The case did not continue yesterday however, as Johnson began to experience symptoms believed to be asthma related.
He had to be taken to hospital as a result and the matter was adjourned to Thursday, March 3.
The jury has previously heard testimony from Terrel Mackey, a former accused in the matter, who admitted agreeing to a plan to rob Gardiner, an immigration officer, who was later murdered.
According to Mr Mackey, he witnessed his former co-accused Duncombe, otherwise known as "Scummy", allegedly shoot both Gardiner and Braynen after the officer repeatedly denied that he had any money.
Mr Mackey alleged that Duncombe questioned Gardiner about money at Newbold Farm in Andros on November 24, 2013 before executing him and his girlfriend. According to Mackey, Duncombe believed that Gardiner had $8,000 to $9,000.
Duncombe's lawyer, Ian Cargill, questioned Mr Mackey about the circumstances of his release. But Mr Mackey directed Mr Cargill to seek those answers from his former attorney, Raymond Rolle.
Mr Cargill suggested to the witness that he was the culprit behind these crimes. Mr Mackey, however, denied the suggestion.
Braynen, of Cargill Creek, and Gardiner who lived in Love Hill, both in Central Andros, were reported missing around 1.45pm on November 24, 2013.
Gardiner had recently been assigned to the island by his department in Nassau.
On December 21, 2013, police in Andros discovered the human remains of an adult man along with "items related to a female".
However, due to the state of decomposition at the time, police were unable to make an immediate identification of the remains.
Saunders, Johnson and Coakley are respectively represented by lawyers Moses Bain, Donna Major and Terrel Butler.
Darnell Dorsett is prosecuting the case.
The case resumes today before Justice Indra Charles.