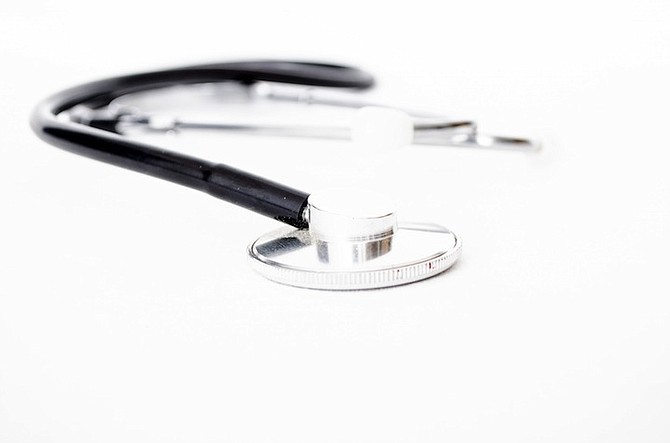 By RASHAD ROLLE
Tribune Staff Reporter
rrolle@tribunemedia.net
THE head of the Consultant Physician Staff Association praised the government yesterday for engaging doctors on National Health Insurance in recent weeks, but still said the scheme likely will not come on stream in April as the government plans.
Dr Locksley Munroe said he intends to request an extension from the NHI Secretariat allowing doctors more time to review the NHI draft legislation in greater detail.
Aspects of the legislation, he said, are unclear or insufficient.
"It won't come on stream in April. The whole business about medical homes, that has been changed up," he said, referring to a comprehensive form of healthcare delivery that is no longer a requirement for doctors hoping to participate in NHI.
"There are a lot of things that originally they spoke about needing to be in place, that aren't in place."
Dr Munroe said the Bahamas Insurance Association (BIA) has also requested a delay in bringing the NHI legislation to Parliament, although BIA Chairman Emmanuel Komolafe did not respond to questions about this before press time yesterday.
Even so, the government has been much less accommodating to the BIA than it has been to the various medical associations, Dr Munroe noted.
"Two weeks ago the Secretariat said we had eight days to look at the legislation," he said. "I didn't bother to respond because to me that was nonsense. The BIA asked for 12 weeks extension. We have a couple of lawyers looking at the legislation but I don't think we'll need 12 weeks."
Dr Munroe said NHI officials have been coy about the costing of NHI and have not shared with the doctors their plans to introduce the third phase of the scheme, the vital benefits package.
He also expressed frustration with KPMG, the advisory firm the government hired last month to determine whether the Christie administration's NHI plans are well thought out.
"I had the opportunity Thursday past to speak with them," he said. "I think it's a biased situation. They (are) from England (and) Canada, where you have a system set up that has its own intrinsic problems. But they didn't come to advise the government on the problems that exist but instead to see if we have the insights into what the problems are. They're not indicating what the problems are.
"And if we can't articulate to them what the problems are then they're going to push this thing through because we didn't say anything. But I didn't allow that to pass. I didn't accuse them of being biased, but I said one thing the government must look at in detail and depth is why these systems fail."