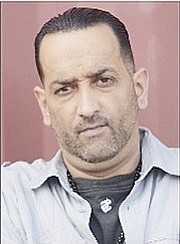 By Inigo 'Naughty' Zenicazelaya
Back to the future
FINALLY there is light at the end of this long, dark tunnel.
As absurd as this may sound to some of you, my Lakers are on the way back to relevance and more importantly, winning.

We all saw the dominating performance by the Lakers on Sunday against the cream of the NBA crop, the defending champion Golden State Warriors.
Some may say this is an anomaly; others who really know the game of basketball could see the penny has finally dropped for the youth movement in LA.
The future of the Lakers - Jordan Clarkson, DeAngelo Russell and Julius Randall - led the new-era Lakers from start to finish. Throw in Larry Nance Jr and Andre Brown, two other talented Laker rookies, into the equation and a solid foundation seems to be put in place.
These youngsters played a complete game on both sides of the ball (I admit Curry and Thompson won't shoot 1-18 from behind the three-point line again either.)

And at no point did they check out mentally. They rode the ebbs and flows of the game like cagey veterans, and maintained youthful exuberance through out.
This was no fluke, this was just a glimpse into the future of 'Showtime'. A future that's bright with the potential to become even brighter, and here's how.
1 Lakers win the NBA Draft lottery and select Ben Simmons number one (It's going to happen, just like in '84 with the Knicks and Ewing.)
2 Sign DeMarr DeRozan and Hassan Whiteside to max deals, and add quality roll players to complete your bench. (Lou Williams and Brandon Bass are good in-house options.)
3 Hire Luke Walton, Shaka Smart or Kevin Ollie to be the next head coach.
4 Show Jim Buss the door and let Jeannie do what she does, win titles.
Add those pieces to the existing core, and the Lakers are back in contention quicker than you think, much to the chagrin of Laker haters worldwide, who've missed hating on the 'LakeShow' for a while now, but will never admit it.
NFL free agent
feeding frenzy
Here are some of the hottest NFL free agency rumours that are floating around heading into tomorrow's official start of NFL free agency.
Rejuvenating the run in New England? The Patriots are likely to look at running backs in the upcoming draft, but they are also looking at free-agent running backs including Matt Forte, Chris Ivory, Alfred Morris and Joique Bell, according to Ben Volin of the Boston Globe.
Lamar Miller free to roam: The Dolphins will let RB Lamar Miller hit the open market. The Palm Beach Post reports Miller will begin talking to other teams today, as the Dolphins and Miller could not agree to a contract. Miller wants roughly $8m per year while the Dolphins believe he's worth $5m to $6m. Teams like the Cowboys and Colts could be interested, according to the Palm Beach Post.
Dolphins-Eagles trade: The Eagles gave Byron Maxwell a six-year, $63m deal last year but he struggled for much of the season. A trade will be problematic, because Maxwell carries more than $13m in dead salary cap. The Dolphins have limited cap space, and taking on Maxwell's nearly $10m cap hit for this year will be tricky. ESPN's Ian Rapoport claimed that the Dolphins will cut CB Brent Grimes after they acquire his replacement, implying that Maxwell would be his replacement.
The latest is that ESPN's Adam Schefter reports the Eagles will ship out LB Kiko Alonso and Maxwell to Miami in exchange for draft picks. The deal is expected to be finalised in time for the start of the new league year. If cut, look for CB Brent Grimes to land in Pittsburgh, Dallas or Jacksonville at the right price.
'Muscle Hamster' on the move? Along with Lamar Miller, Tampa Bay Buccaneers RB Doug Martin is also set to hit the market. ESPN's Ian Rapoport says his market includes at least six teams and Martin might get a DeMarco Murray-type deal. However, the Bucs are loaded with cap space and would be able to match any offer Martin gets.
RG3 set free: The Redskins have officially cut Robert Griffin III. While the team was holding out hope for a trade of the quarterback, that was a long-shot. The inevitable move to cut Griffin saves the team over $16m in cap space next season. Most folks think Dallas is the ideal landing spot for RG3; I beg to differ. I was on the RG3 to Dallas bandwagon; heck I might have even been driving the wagon. However, after further review, Griffin's former teammate and back up in Washington, Colt McCoy, may be the better suited to be the backup to Romo in 'Big D'. Don't be surprised to see McCoy return to his home state with the Cowboys. Look for RG3 to resurrect his career in Denver with HC Gary Kubiak, who loves RG3 for his offence, especially if Brock Osweiler signs in Houston.

That's just some of the rumours swirling around NFL free agency. When the clock strikes midnight tonight it will all become real, lots to talk about at the water cooler at work tomorrow.
Ahh the joys of the NFL Off season!
March Madness
I'm off. I'm getting my NCAA Men's College Basketball Tournament bracket right this year. I'm doing my due diligence, I'm covering all the Conference tournaments from every corner of America! No losing to my five-year-old son, Andoni, this year. I don't want to start that streak in my house; my oldest son Santxol out-picks me in NFL football already.
• Naughty presents 'Mischief and Mayhem in da AM' from 6am to 10am, Monday to Friday and 'The Press Box' sports talk show on Sunday from 10am to 1pm, on KISS FM 96.1. Comments and questions to naughty@tribunemedia.net