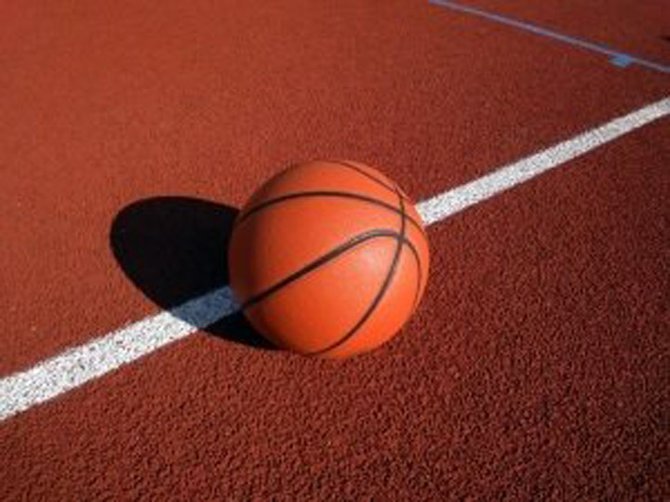 By RENALDO DORSETT
Sports Reporter
rdorsett@tribunemedia.net
TOP seeds and recent title winners continued to roll with dominant performances on the opening day of the Bahamas National High School Basketball tournament.
The CC Sweeting Cobras carried over their momentum from their recent Hugh Campbell title to the Nationals as they opened with a 54-32 win over the Teleos Cherubims.
Adrian Thompson led four Cobras in double figures with 12 points and nine rebounds. Anderias Blacks scored 12, while Michael Bethel and Corey Sands each finished with 10 points.
Charles Rahming III led Teleos with a game high 14 points.
The Cobras' vaunted defence held the Cherubims to just two points in the fourth quarter when they ended the game on a 17-2 run in the final period. They limited Teleos to just 12 field goals, 28 per cent shooting for the game. The Cobras also scored 26 points off turnovers and outscored the Cherubims by 10 in the paint.
In the senior girls' division, the GSSSA champion Doris Johnson Mystic Marlins were just as dominant in their tournament debut. They won 43-25 over the Mary Star of the Sea Crusaders in the first inter-island matchup of the tournament.
Antonique Young led the Mystic Marlins with 13 points, Tanae Bowleg scored 11 and Briontae Riley finished with nine points and 11 rebounds.
Denae Malcolm led Mary Star of the Sea with nine points while Destiny McPhee finished with four points and 11 rebounds.
In the second matchup of the girls' division, the CI Gibson Rattlers took a 41-32 win over the Tabernacle Baptist Falcons.
Latavia Brennen led the Rattlers with 12 points and 11 rebounds, Rose Johnson scored 12 and Albernisha Rox scored 11. Lashornte Huyler led the Falcons with 10 points.
Through a collaborative effort between the Ministries of Grand Bahama, Education alongside Youth Sports and Culture, the inaugural Bahamas National High School Basketball Championships are currently being hosted in Grand Bahama through March 14.
The top senior teams in the country will compete in three divisions at both the Sir Jack Hayward and St George's Gymnasiums over the course of the five-day event held in the honour of late educator – Sandra Edgecombe.
Division I will feature the top teams from the Grand Bahama Secondary School Athletic Association, the Bahamas Association of Independent Secondary Schools and the Government Secondary School Sports Association. This group includes the Jack Hayward Wildcats, Sunland Stingers, Tabernacle Falcons, Anatol Rodgers Timberwolves, CI Gibson Rattlers, Doris Johnson Mystic Marlins, Queen's College Comets, RM Bailey Pacers, CR Walker Knights, Jordan Prince William Falcons and Teleos Cherubims and the CC Sweeting Cobras.
Division II will feature Family Island teams, including Central Abaco, Bimini, Exuma, Cat Island and San Salvador.
Division II will include the group of senior girls - Doris Johnson, CR Walker, Harbour Island, CV Bethel, Bishop Michael Eldon Warriors and Tabernacle Falcons.