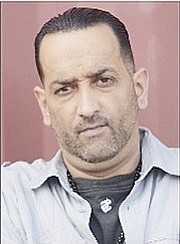 By Inigo 'Naughty' Zenicazelaya
FROM time to time I like to look back at great sports achievements, occurrences and events in sports history.
In my humble opinion, you can't celebrate today's 'superstars' without recognising 'superstars' past. The ones who paved the way for present and future greatness.
I was very surprised to see how many great sports occurrences happened on this day, starting all the way back in 1869 up to our most recent in 2015.
Here they all are listed chronologically: just take into account the amount of sporting disciplines and famous sporting names that pop up throughout sports history on March 15.
A 'SMM' favourite Wilt 'The Stilt' Chamberlain even makes an appearance on the list - and of course he's scoring again.

On this day
1869: Cincinnati Red Stockings become the first pro baseball team
1877: The first cricket Test starts, Australia v England at Melbourne
1901: Horse racing is banned in San Francisco, last race March 16
1912: Pitcher Cy Young retires from baseball with 511 wins
1935: George Headley scores 270 for West Indies against England at Kingston
1945: Bert Shepard (one-legged World War II vet) tries out as a pitcher for Senators
1945: Dodgers open spring training at Bear Mountain NY
1948: Don Bradman scores 115 for Australia v Western Australia
1953: Patty Berg wins LPGA Titleholders Championship
1953: West Germany loses to Netherlands 2-1 at soccer
1958: Oscar Robertson of Cincinnati scores an NCAA midwest region record 56 pts
1958: Royals basketball star Maurice Stokes collapses during a playoff game with encephalitis; he goes into a coma and is permanently disabled
1959: Louis Suggs, golfer and LPGA founder, wins LPGA Titleholders Championship
1962: Wilt Chamberlain first to score 4,000 points in an NBA season
1968: Bob Beamon sets indoor world long jump record (27ft 2 3/4in)
1977: Centenary of first official Test cricket match is played between Australia and England at Melbourne
1979: Brian Trottier of the NY Islanders scores his fifth career 'hat trick'
1981: Patty Hayes wins LPGA Sun City Golf Classic
1983: Karnataka beat Bombay to win cricket's Ranji Trophy
1985: Larry Holmes knock out David Bey in the 10th round to capture the WBC heavyweight title
1987: Last day in Test cricket for West Indians Larry Gomes and Joel Garner
1987: New Zealand beat West Indies by five wickets in Jeremy Coney's last Test
1987: US Davis Cup tennis team loses to Paraguay
1988: NFL's St Louis Cardinals officially move to Phoenix
1989: NY Rangers retire goalie Eddie Giacomin's #1 uniform
1991: Sergei Bubka pole vaults world record 6.14m (20ft 1 3/4in)
1992: Brandie Burton wins LPGA Ping/Welch's Golf Championship
1992: 39th ACC Men's Basketball Tournament: #1 Duke beats #20 North Carolina, 94-74
1992: 33rd SEC Men's Basketball Tournament: Kentucky beats Alabama, 80-54
1992: 13th Big East Men's Basketball Tournament: Syracuse beats Georgetown, 56-54
1997: Pittsburgh Penguins' Joe Mullen is the first American to score 500 NHL goals
2003: 24th Big East Men's Basketball Tournament: Pittsburgh beats Connecticut, 74-56
2008: 29th Big East Men's Basketball Tournament: Pittsburgh beats Georgetown, 74-65
2009: 56th ACC Men's Basketball Tournament: #9 Duke beats #22 Florida State, 79-69
2009: 50th SEC Men's Basketball Tournament: Mississippi State beats Tennessee, 64-61
2013: Patrick Chan of Canada wins the men's 2013 World Figure Skating Championships
2014: 35th Big East Men's Basketball Tournament: Providence beats Creighton, 65-58
2015: 56th SEC Men's Basketball Tournament: Kentucky beats Arkansas, 78-63
Not a bad look back, lots of scores and history on this 'great' day in sports history. I wonder who will put their names in the history book for all time sake today?
• Naughty presents 'Mischief and Mayhem in da AM' from 6am to 10am, Monday to Friday and 'The Press Box' sports talk show on Sunday from 10am to 1pm, on KISS FM 96.1. Comments and questions to naughty@tribunemedia.net