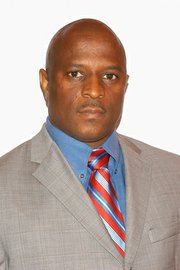 By AVA TURNQUEST
Tribune Chief Reporter
aturnquest@tribunemedia.net
FNM CHAIRMAN Michael Pintard yesterday defended his involvement in the lawsuit against Canadian fashion mogul Peter Nygard.
Mr Pintard said he was unconcerned by the release of recordings that purport to be of him and a third party discussing evidence in the case.
The recording was circulated on Facebook this week as Mr Nygard hit back with his own allegations that Mr Pintard was part of a scheme to drive out the PLP government and destroy his reputation.
Mr Pintard insisted that his role was not politically motivated as he was a longtime supporter of Save The Bays (STB) and has assisted the non-profit group with organising a number of events and campaigns.
"This has nothing to do with government; this has to do with persons' reputations being savaged," he said. "Persons feeling that they are at risk in a very public way. All of us were aware of these things taking place but could not get to the bottom of who was behind the hate rallies."
The FNM chairman was named in the 400-page affidavit by Florida investigator John Joseph DiPaolo, who was hired by Nygard's Lyford Cay billionaire neighbour Louis Bacon and Fred Smith to investigate Mr Nygard's connection to self-proclaimed criminals Livingston "Toggie" Bullard and Wisler "Bobo" Davilma.
The affidavit was included in a lawsuit filed on March 9 against Mr Nygard and his lawyer Keod Smith by four STB directors - Joseph Darville, Romauld Ferreira, Fred Smith and Mr Bacon - and Reverend CB Moss, who is not a STB member.
Mr Bullard and Mr Davilma claimed that Mr Nygard paid them to stage several hate rallies and commit such criminal acts as arson and harassment. The Save The Bays plaintiffs claimed in their Supreme Court filing that the two criminals had been paid to turn against Mr Nygard.
The criminals were tracked down with the help of Mr Pintard, according to Mr DiPaolo's affidavit, which noted it was the senator who alerted Fred Smith that the men were behind the protests against STB.
This week, Mr Nygard's public relations firm released documents purported to be affidavits sworn by the two criminals that claim they were paid for false testimony. The pair further allege that Mr Pintard negotiated the payoff.
"This has nothing to do with politicians," Mr Pintard said yesterday. "This is a gentleman misusing his time in the Bahamas to savage Bahamians. I think the PLP should not have gone out to defend him. They should have repudiated his comments. The Free National Movement wasn't attacking the PLP; they said this guy is behaving in a matter detrimental to the country.
"[PLP] they have not defended his assertions against the government, they have just sought to defend him and spin a story on me to create a distraction.
"All persons have to do is disregard the component relative to me and ask the question are his [Nygard's] assertions correct, is his behaviour inappropriate or not? Are the persons in the deposition who have nothing to do with the plot also not credible?
"His former employees, his ex-girlfriend, all of these independent things. The rally occurred; can anyone show some investigation was done for the hate rallies?"
In parliament on Tuesday, Tall Pines MP Leslie Miller alleged that the combined salaries of five STB members exceeded $700,000.
When The Tribune asked Mr Pintard yesterday if he was compensated for his role in the lawsuit, he said he would address that in a later press release.
STB director Fred Smith said that Mr Pintard had a professional relationship with his law firm Callenders & Co and has paid the FNM chairman in the past for services in connection with campaigns for the Grand Bahama Human Rights Association and other civic issues.
However, Mr Smith would not confirm whether Mr Pintard had been compensated in connection with the Nygard lawsuit, stating that his private arrangements with the law firm were private.
He added: "Mr Pintard is not a member of the current government so whether he has or has not received payments of his work does not fall under the Corruption Act, and I ask the question has any Cabinet minister received any payments from Mr Nygard?"
More like this story