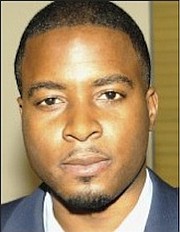 By ADRIAN GIBSON
ajbahama@hotmail.com
LAST week's exposé in court documents and videos of conversations between Peter Nygard and two gangsters, and the references made to high-ranking politicians therein, is a sad indictment of our politics and shady political dealings. What's more, it demonstrates to the electorate that heard the utterances of Mr Nygard that such a circus can go on in the Bahamas without immediate or significant repercussions.
It is shocking that there has not yet been appreciable political fall-out and resignations or cogent explanations in the wake of the damning videos of Mr Nygard talking about Prime Minister Perry Christie and Deputy Prime Minister Philip "Brave" Davis with a degree of dismissive contempt and suggesting that he not only has access to the leadership of The Bahamas but he has it with a degree of cavalier condescension.
What does that say about our government? Do certain members of our government have any self-respect?
Yes, it is true that Mr Nygard was having a private conversation and that the content of the private conversation was made available because of a hidden camera. And yes, there are many things that we would say privately but not publicly. But what those videos have done is expose Mr Nygard's honest view of the government and its leaders. He has said things that indict the transparency of his relationship with certain government officials. He cannot get a free pass.
Donald Sterling, the former owner of the Los Angeles Clippers, was also exposed for a racist recording of a conversation between him and his then girlfriend Vanessa Stiviano. At that time, Mr Sterling had owned the Clippers for 33 seasons and was the longest-tenured owner in the National Basketball Association (NBA). Although Sterling repeatedly apologised and claimed that he was "not a racist", the proverbial horse was out the gate. In 2014, Mr Sterling was banned from the NBA for life and fined $2.5m by the league. The team was subsequently sold in a separate deal to billionaire Steve Ballmer.
Although the conversation between Sterling and Stiviano was private, the NBA did not give Mr Sterling a free pass because he relied on that caveat. Mr Nygard must also not be given a free pass!
So, yes, whilst Mr Nygard's comments were not made to the media, the comments - attributed to Mr Nygard in the documents and the videos filed in the Supreme Court by Save The Bays - have seemingly exposed that which is in his heart. Since he is such a visible figure, we cannot just let this go.
The Prime Minister and the Deputy Prime Minister owe us all an explanation, a clarification and a commitment to right the level and quality of interaction with foreign investors, particularly when we see examples of heavy-handedness with other investors (eg Sarkis Izmirlian) whose behaviour is nowhere near the level of boorishness we have seen in the videos from Mr Nygard.
In one of the videos, Mr Nygard refers to Mr Izmirlian, addressing him as an "idiot kid".
In the filed transcript of the video recording dated July 6, 2015, he said (referring to the Prime Minister): "He's up to his eyeballs with this Baha Mar. I'm gonna goddamn . Those guys hold the responsibility for this f thing - those guys accepted free land from the Bahamian government, accepted all the construction … made a goddamn commitment. How dare they pull the rug from underneath the Prime Minister and hurt all the people in The Bahamas.
"I said they are responsible, I said it over and over again, that idiot kid who doesn't know what the hell he is doing, and he's got his daddy's money, spending it . I'm so pissed off you know, he's got no right to hurt the people of The Bahamas because jobs he associated with it, given a life like that bankrupt this s government and they dare to stop it's the Prime Minister's fault you know?" Mr Nygard said.
This has to do with the appearance of appropriateness and forthrightness. If we say that Bahamians have value, that we ought to have self-esteem and self-worth, then the Office of the Prime Minister ought not be denigrated without repercussion. No one is so much concerned with what Perry Christie the man does. But how, Perry Christie, the Prime Minister, ought to act is a different story and no one should be allowed to embarrass the Office of Prime Minister nor should Mr Christie allow himself to be treated in that way.
In the transcripts of various tapings, Mr Nygard referred to Mr Christie in many disparaging ways. Below are but a few:
On July 6, 2015, he said: "Yeah we're going, a couple of issues with these guys, we're going - I got to go try and meet the f Prime Minister. Son of a b*. So you guys haven't had a chance to meet with anybody, right?"
On other occasions, he said: "I gotta plot some f* plans up in here cos this, this here we got no leadership. Overseas we got a well orchestrated f campaign and I got nobody over here orchestrating f all. The key leader is sitting with his thumb up his a, Christie, and then there is nobody on our f PR team at all whose…"
"The only other guy who was there, very distant from me, but the second guy is Craig Flowers, and he's plenty pissed off man, he wouldn't even … I'm going to meet him tomorrow. But he's so f*' pissed off with the Prime Minister breaking every goddamn promise he made to him, and he's going to meet up with me now and see if the two of us …"
"Ya see, the PM is supposed to issue this lease. There's nothing to hold him back from issuing the lease that they have now promised for 30 years for me to have built on government property. They gave a letter of authorisation almost 25 years ago. They were going to send me a lease. They never did."
"There's no f* reason it should take this long and keep making these fake promises after promise after promise. He was very distant because he was embarrassed about me, you know … they can't face me, yeah."
"… He's intense, but I want to put a stop to this f*' lease. The Prime Minister has got to do this f lease. He got to get some f' courage…..he's got to do it right now. That's the push. That's the push everybody's presumably having, Brave is having, Shane Gibson's having. You guys are pushing him, I'm pushing him, and this push has to intensify now this week."
And then Mr Nygard admitted that he sponsored the Progressive Liberal Party's last campaign, stating:
"… and this is the start of their f campaign to take down the guy who's the financier of the whole f PLP party, take him down first, you know?"
"I can win the f*' election…..I could win the election."
"It cost me ten million dollars, f* around, since the Prime Minister let this guy loose … and their f terrorist for Christ sake."
This is exactly why we need campaign finance reform and we need legislation relative to the same.
What's more, Mr Nygard also made disparaging remarks about former Prime Minister Hubert Ingraham, asserting that he has "done so much damage to the country".
If we are to be ceremonially respectful to an office, but the holder of that office allows himself to be treated like dirt, what message does that send to the children of The Bahamas about our standing as a sovereign people? What message does that send about the power of money and what it is able to buy? Does it buy obsequious subservience?
When all the videos and documents filed last week are combined with the video of Mr Nygard hosting the new Cabinet after the PLP's victory at the polls in 2012, and with consideration for the patronising posture adopted in that video, it makes one ashamed.
Yes, all of the matters that arise from the filed court documents and tapes will be adjudicated in a court of law. The allegations, as salacious as they are, must be ventilated in the quickest time. The simple fact that we are having to deal with this crass, embarrassing episode speaks volumes about the character of some of the players.
We have seen government ministers assert that foreign investors should be given psych evaluations and we have seen the permanent residency status of one investor be threatened with revocation. We have heard many unsavoury comments made about Sarkis Izmirlian following his filing for bankruptcy last summer. If the way he was treated is the standard applied to the so-called "ugly" foreigner, then Mr Nygard ought to also face a penalty comparable to the language used.
There is no question that this government is fully supporting Mr Nygard. On Tuesday evening, no less a person than Elcott Coleby, the deputy director of the government's mouthpiece Bahamas Information Services (BIS), was issuing press releases from Mr Nygard's camp. This is a clear representation of the cozy relationship between the governing party and Mr Nygard.
Did Mr Nygard pay for Mr Coleby to disseminate this information? It was not only in poor taste, but it was out of order, inappropriate and a misuse of public funds. Why is BIS being used to disseminate gratuitous propaganda? What's worse, they aren't even pretending that they are not!
In 2010, the then governing Free National Movement administration wrote to Mr Nygard and urged him to remove structures constructed on Crown land without permission. However, in August 2012 - after the PLP won the election - a lease of Crown land was approved for Mr Nygard. Soon after, the Bahamas investment authority (BIA) with Sir Baltron Bethel was meeting to approve Nygard's $50m stem cell facility at Nygard Cay, which is situated in the up class residence community of Lyford Cay. Soon after, stem cell legislation - openly supported and sponsored by Mr Nygard - was passed.
In July 2013, Save the Bays (STB) issued a Judicial Review to stop issuance of lease. Is the PLP now repealing the Planning and Subdivisions Act in order to scuttle STB's judicial reviews? So that persons like Mr Nygard could retroactively attain approval for building without permits?
Sometime in 2013, Nygard hired Wayne Munroe, QC, to defend him in the STB judicial review. The environmental group had obtained an injunction against him. The following year Mr Nygard and Mr Munroe's relationship ended with Mr Munroe suing Nygard for $30,550 in a writ filed on May 12, 2014.
At some point last year, Mr Munroe joined the PLP and was retained by the government to defend the government respondents in all of STB's judicial review actions against the government and Mr Nygard. So, today, Mr Nygard's former lawyer is retained to defend the government in five civil actions that seek to review all their decisions concerning Mr Nygard, the permit granted in the construction or lack thereof and the injunction that has stopped the government's grant of a lease of Crown land to Mr Nygard. Although the Office of the Attorney General has many lawyers, taxpayers are burdened with paying Mr Munroe a Queen Counsel's fees in the government's defence.

Let's keep in mind that Mr Munroe is also Mr Nygard's former attorney in several of the same matters!
In conclusion, what I find most troubling is Mr Nygard's disrespectful utterances about Justice Rhonda Bain.
In the filed transcripts, Mr Nygard is recorded as saying: "F guys drag me to court tomorrow 10 o'clock with that f media circus over there, every f media's been covered, f all of the f cameras and Justice Bain who's a complete paid-off asshole, been holding me up three years, and then I'm up for f contempt."
"….then I'm gonna end up here in some f court here with some pinhead f judge. What a f country."
"…and the Prime Minister's got got every f…. he's got to get rid of these f injunctions which are totally bogus, and in order to get rid of them he got to get rid of Bain in there, you know …" Mr Nygard said.
By Mr Nygard's comments, he has seemingly shown contempt for the court and such comments could diminish the status of a sitting Justice and minimise the public's confidence in this Judge. When you demean and diminish the instruments of civil society, you create an opening for anarchy. This is a matter that threatens the very stature of the courts in The Bahamas.
ajbahama@hotmail.com