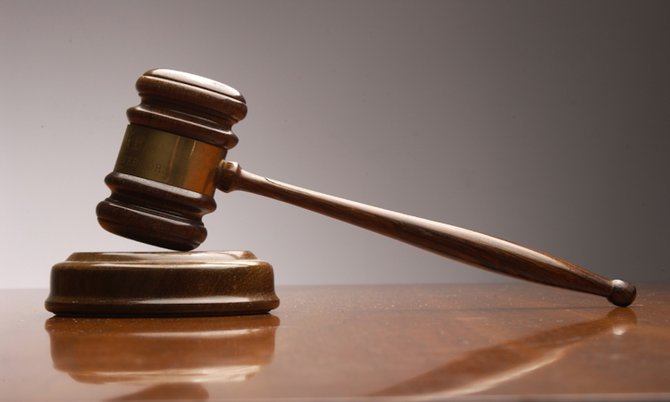 By LAMECH JOHNSON
Tribune Staff Reporter
ljohnson@tribunemedia.net
A MAN who denies invading a woman's home and tickling her feet testified on Friday that the complainant may have identified him because she "might have" liked him.
Quinton Raymond Bethel, 31, is on trial in Supreme Court facing a charge of burglary - with intent to assault - concerning a break-in at a home on Wellington Street around 3am on September 8, 2015.
The jury heard the testimony of a woman who said she was woken by a man who was rubbing her feet, which frightened her. She screamed and the burglar fled the house in a laughing fit.
Bethel told the jury on Friday that he was a neighbour of the complainant and had patronised her family's business of years and that they had the wrong person before the court with no evidence to substantiate her claim.
"I grew up with these people all my life. Why would I, at this point, break into her house? It doesn't make sense at all," Bethel said.
The accused said the testimonies of the complainant and her relative who was at home at the time are not consistent.
"She (complainant) said when she felt the touch, she screamed and ran into her cousin's room. Her cousin said she heard a scream and ran into the front room where her cousin had been sleeping. They're clearly fabricating this story. There's no evidence," Bethel told the jury.
"I'm not sure why she called my name. She might have liked me but I don't know what caused my name to pop in her head," Bethel said.
When cross-examined by prosecutor Abagail Farrington, Bethel agreed that he told an arresting officer at the police station that he had just come home from work.
The prosecutor asked the accused if he agreed that he told another officer that he was at home sleeping when the break-in occurred. Bethel said he did.
"Which is it? Were you at work or at home sleeping?" the prosecutor asked.
Bethel recanted, saying he didn't tell the arresting officer that he was at work and said he was actually off.
"You and the complainant had no disagreements before, right?" the prosecutor asked. The accused said no.
The prosecutor suggested hat he had broken into the house with intent to assault the occupant. Bethel denied the suggestion.
A person convicted of burglary could serve up to 20 years imprisonment at the Department of Correctional Services.
The trial resumes on Monday before Justice Vera Watkins.