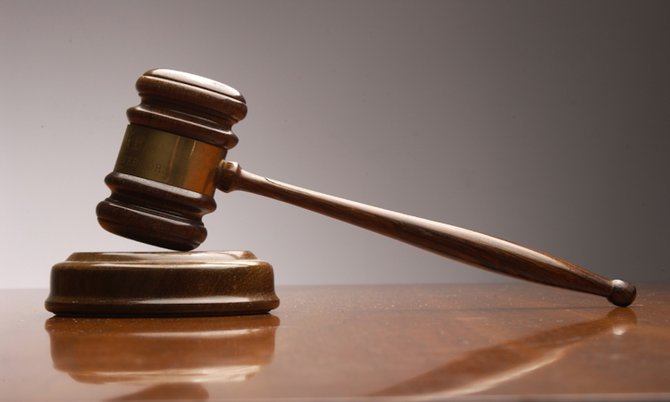 By LAMECH JOHNSON
Tribune Staff Reporter
ljohnson@tribunemedia.net
A MAN will serve three years in jail if he fails to pay a $100,000 fine imposed by magistrate on Friday for his role in a recent plot to smuggle $450,000 worth of cocaine into the United States.
Cordero Johnson, 27, made a return appearance before Magistrate Andrew Forbes for sentencing four days after he pleaded guilty to four drug-related charges: possession of dangerous drugs with intent to supply, conspiracy to possess dangerous drugs with intent to supply, conspiracy to export dangerous drugs with intent to supply, and taking preparatory steps to export dangerous drugs on March 9.
According to police reports, two adult males travelling to the United States were detained by United States Customs and Border Patrol officials at the US Pre-Clearance Departure Lounge following the discovery of just over 65 pounds of cocaine in their luggage. The men were handed over to the police for further questioning.
Though Enoch Adderley, 23, Felix Wallace, 37, and 32-year-old Jerreo Coakley were remanded to prison to await trial following Monday's arraignment, Johnson was told that he would be sentenced on Friday as requested by his lawyer Krysta Mason-Smith.
At Friday's sentencing hearing, Ms Mason-Smith asked the magistrate to take into consideration the Court of Appeal's Dustin Taylor 2014 decision.
The appellate court highlighted that sentencing judges must always take into account the circumstances of the offender - if the offender pleaded guilty at the earliest opportunity, expressions of remorse, no previous antecedents and good character, youth, employment status, prospects for reform and co-operation with police.
The lawyer added that there was no indication from the prosecution that her client did not meet any of these benchmarks set out by the Court of Appeal.
She further highlighted that, based on the evidence of the prosecution, her client was not the mastermind behind the plot and was only in possession of a fraction of the 65 pounds of marijuana.
Though she acknowledged the offences were serious and the large amount of drugs involved as well, she asked the court to balance the aggravating factors of the matter with her client's mitigating circumstances as ruled by the appellate court.
Magistrate Forbes determined that if Johnson wished not to serve a custodial sentence, he would have to pay a fine of $100,000 or serve three years at the Department of Correctional Services. The magistrate added that Johnson would remain in custody until the fine was paid.
Johnson faced up to seven years imprisonment for the offence if convicted at trial.