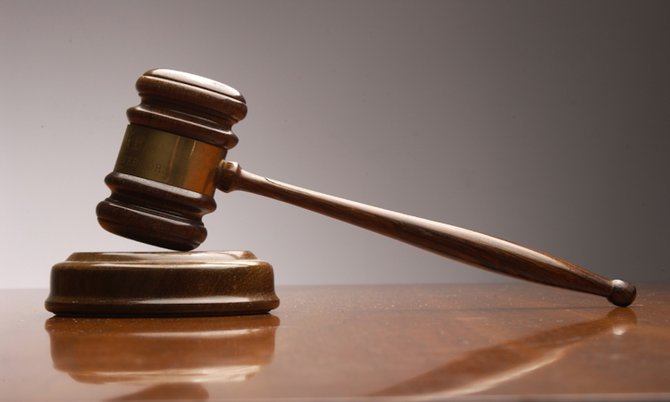 By LAMECH JOHNSON
Tribune Staff Reporter
ljohnson@tribunemedia.net
A WOMAN recently discharged of attempting to take $14,000 in US currency out of the country to help her ill mother was able to provide proof of legal status to be in the country, a lawyer confirmed yesterday.
Jamaican national Louis Thompson-Mullings, 50, was told by Magistrate Andrew Forbes last Thursday that she would be turned over to the custody of the Department of Immigration if there was no record of her being given a spousal permit.
Her lawyer, Christina Galanos, told The Tribune yesterday that her client was released.
"Her husband went to immigration and got a copy (of the permit). She was released that same day," the lawyer said.
Thompson-Mullings pleaded guilty to a single charge of attempted exportation of restricted goods during her arraignment when she acknowledged that she failed to obtain Central Bank approval to carry US$14,745 in cash outside the country prior to March 15 when she was arrested at the Lynden Pindling International Airport.
Prior to the arraignment and subsequent guilty plea, however, Magistrate Forbes probed Ms Galanos on whether her client had legal status in this country.
Ms Galanos said her client's spousal permit was on her person at the time of arrest.
Police prosecutor Supt Ercell Dorsett said a copy of Thompson-Mullings' Jamaican passport was on the prosecution's file but not the spousal permit.
Ms Galanos informed the court that her client and her husband, a Jamaican who has permanent residency, were only given one spousal permit copy, which was in Thompson-Mullings' possession at the time she was travelling.
Ms Galanos said police took her client's property and when her husband collected items belonging to her, the passport and spousal permit were not among the bundle.
Magistrate Forbes advised defence counsel and the prosecutor to check the records of Department of Immigration.
"It's imperative that I have some sort of clarification as to her status in the country," the judge added.
Thompson-Mullings faced 24 months prison time but was later granted an absolute discharge. However the court ordered the funds be confiscated and turned over to the Crown.
She was travelling to Jamaica at the time of her arrest.