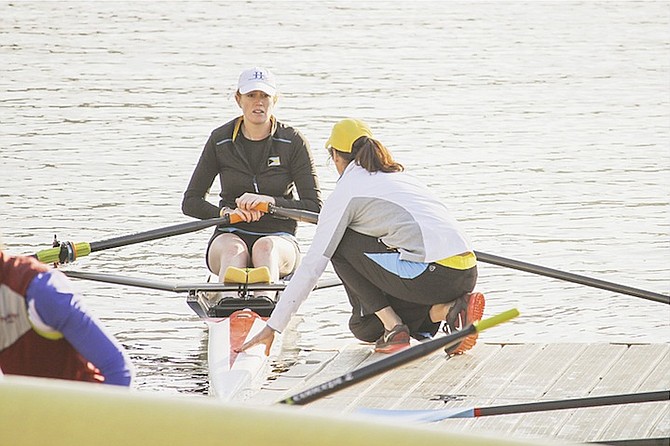 EMILY Morley will be the first Bahamian woman to compete internationally in the sport of rowing. Emily will be racing the W1x (Women's single) at the 2016 FISA America's Olympic Qualification Regatta for Rio.
Emily learned to row at Emma Willard boarding school when she was in 8th grade. From there she went on to Ithaca College where she made an NCAA appearance in 2013.

Emily started sculling at Ithaca college her junior year as part of the Varsity Sculling programme. This fall she really hit her stride as a sculler. Her top finish was 3rd place in the women's double at the head of the Schyulkill in Philadelphia PA.
She and her doubles partner Jennie Peterson went on to finish 4th at the small boat collegiate championships at Mercer Lake, NJ. She is currently a senior and a co-captain on the Ithaca women's rowing team.
The 2016 FSA Olympic Qualification Regatta is being held at Laguna de Curauma in Valparaiso, Chile. Racing is scheduled to begin today until March 24. The first day of racing starts with heats between 9 and 11am where the top two finishers in each heat advance to the AB semi-final.
For those who do not directly qualify into the AB semi-final there are two repéchage races 5-6pm .
Again the top two from each rep will race in the AB semi-final.
All others advance to the CD semi-final. Qualification spots for Rio will go to the top six finishers overall. In order to have that chance, Emily must make the AB semi-final in today's racing.