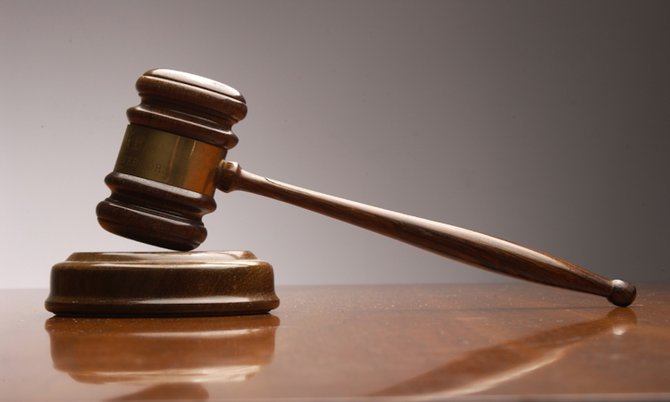 By RASHAD ROLLE
Tribune Staff Reporter
rrolle@tribunemedia.net
SUPREME Court Justice Rhonda Bain found Michael Major, the former Director of Physical Planning in the Ministry of Works, in contempt yesterday for not abiding by several orders concerning Peter Nygard's applications for Crown land, building and dredging activities.
The ruling came as the Christie administration continues to face questions about its relationship with the Canadian fashion mogul.
The applications, which are before the government, are the subject of several judicial reviews.
In one area, Justice Bain determined that Mr Major granted a dredging permit to Mr Nygard in 2014 despite her court order that such action not be taken while the judicial review process was proceeding.
Mr Major, who recently retired from his position, currently serves as a consultant to the Ministry of Works and Urban Development.
Justice Bain's decision to hold him in contempt of court comes as the major political parties are ensnared in controversy relating to Mr Nygard and his longtime rival and Lyford Cay neighbour, Louis Bacon.
Mr Major's decision to grant a permit to Mr Nygard in 2014 despite the court's order might be seized upon by critics who accuse the Christie administration of bypassing proper procedures when it comes to Mr Nygard, a controversial figure who donated money to the Progressive Liberal Party (PLP) in the lead-up to the last general election.
In seeking to hold Mr Major in contempt of court, the Coalition to Protect Clifton Bay, an environmental group represented by Fred Smith, QC, did not seek to have him committed to jail.
Instead it sought to demand that the Ministry of Works comply with the court's orders in the future as well as to have Mr Major pay full indemnity, solicitor and own client basis costs, a highly punitive punishment.
However, although Justice Bain ordered that the Ministry of Works abide by the court's orders in the future, she ordered that costs be paid on a party-by-party basis, as she concluded that Mr Major's behaviour was not egregious enough to warrant more severe punishment.
The court had ordered on July 17, 2014 that the government could not consider the "building permit application, the future buildings applications, the Crown lease application and the anticipated applications for works related to existing and non-existing seabed structures or any application of a similar nature and/or granting any permits, approvals or leases with respect thereto pending determination of the substantive application herein for judicial review or until further order."
Justice Bain, however, subsequently found that Mr Major breached this order. She noted in her ruling that in October of 2014 the Department of Physical Planning granted Mr Nygard a dredging permit subject to certain terms and conditions.
Furthermore, after Melissa Hall, a lawyer for Mr Nygard, applied for a variation of one of the conditions of the permit on October 23, 2014, Mr Major, on December 5, 2014, varied one of the conditions and terms of the permit.
Similarly, the court had ordered on January 21, 2015 that the government provide discovery copies of: "Any and all applications and supporting documents made by Nygard Holdings Ltd, Peter Nygard ... with respect to an application for a permit to dredge and or conduct excavations works on the seabed in an area comprising 134,947 square feet located south east of Simms Point/Nygard Cay and particularly described and delineated on a map reproduced on the permit dated October 9, 2014 and signed by the respondent; and an appeal or for a variation or waiver of condition attached to the dredging permit."
However, the discovery documents were not filed until October 1, 2015, months after the court ordered that they be submitted. Furthermore, no explanation or apology was given for this failure to comply within the time stipulated.
In addition, Justice Bain determined that not all the documents ordered to be filed during discovery were filed.
Yesterday, she ordered that the additional documents be filed.