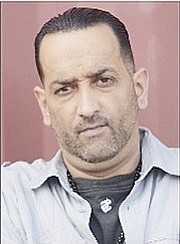 By Inigo 'Naughty' Zenicazelaya
ENOUGH already. No more emails, calls, tweets or Whatsapp messages from Cowboys fans, wondering who the Cowboys should select at number four in the upcoming NFL Draft.
Can you all cease and desist? I appreciate the fact that so many of you value my opinion, but it's reaching maddening proportions at this stage.
Please take into account that nothing is etched in stone now and every team puts out bogus information just to distract other teams and disguise who they really want to pick. It's all smoke and mirrors at this stage, it's more about posturing and strategy right now; nobody wants to tip their hand.
If I'm selecting for the Cowboys at number four I'm taking, considered by many as the best all around player in the Draft, Ohio State running back Ezekiel Elliott. Jalen Ramsey, the FSU cornerback, will be long gone, and I believe Jerry Jones is not drafting a quarterback in the first round (Dak Prescott, QB, Ole Miss, fourth round).
The Cowboys need to protect a very fragile Tony Romo at quarterback. They have the talented mammoth, physical offensive line in place with three All-Pro and Pro Bowl selections to brag about - centre Travis Fredrick, offensive guard Zach Martin and left tackle Tyron Smith.
Apart from the offensive line what position takes the most pressure off the quarterback?
You guessed it - running back. And no don't let Darren McFadden's 2015 performance fool you, the Cowboys need a 'stud' running back behind that prize 'O' line.
Certainly a three down back, Elliott would unquestionably let the team re-establish the run-first mentality that carried them so far in 2014. Elliott is a well-developed and willing blocker which makes Tony Romo and the passing game more effective. He would not be a tradeoff in the passing game, but a tremendously complimentary piece.
Another upside on Elliott, he is young, and would only be 21 at the start of his NFL tenure. That means he would have six or seven years before he gets to the window when running backs see their production starting to fall off, and could well get to that ten-year period while still being a contributing factor.
'Zeke' is an option that should be strongly considered by the Cowboys, especially if Dallas are not sold on any of the current crop of passers as worthy heirs to Romo. If the team truly wants to return to taking a game over and grind the opposing defence into submission, Elliott may be the best player of the entire draft to wear the Star this year.
In grinding opponents into submission, the ball control offence that comes with this territory, Elliott behind the best line in football can move the chains in the fourth quarter, picking up tough short yardage keeping the chains and more importantly the clock moving. This scenario allows the defence to rest and be prepare to close things out.
So in effect Elliott improves the offence and strengthens the defence, a win-win situation for all in 'Jerry World'.
Now, remember this is who I would select. One never knows with Jerry Jones, though, so keep your fingers and toes crossed.
• Naughty presents 'Mischief and Mayhem in da AM' from 6am to 10am, Monday to Friday and 'The Press Box' sports talk show on Sunday from 10am to 1pm, on KISS FM 96.1. Comments and questions to naughty@tribunemedia.net