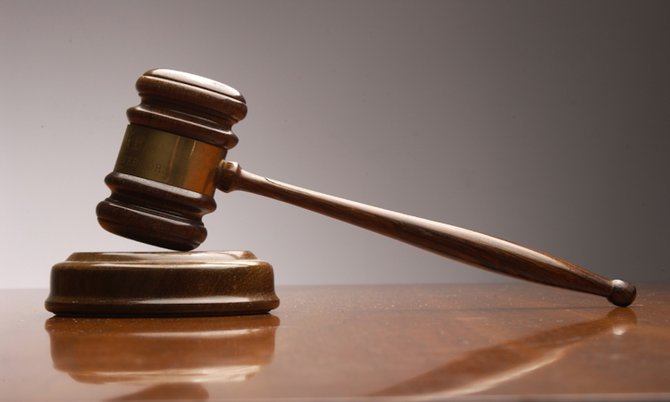 By LAMECH JOHNSON
Tribune Staff Reporter
ljohnson@tribunemedia.net
A JUDGE imposed a 15-year sentence yesterday on a schizophrenic man who fatally stabbed his five-year-old brother three years ago.
Justice Indra Charles had been asked by the prosecution to impose the maximum penalty under the law to 23-year-old Wenzell Knowles, who was awaiting sentencing concerning the December 20, 2012, death of Dequan Clarke.
Knowles pleaded not guilty to murder when formally arraigned in the Supreme Court in January 2014 and maintained that plea when the charge was read to him last October for the expected start of his trial.
However, he pleaded guilty to manslaughter by diminished responsibility instead and the sentencing was adjourned on four occasions until yesterday.
Justice Charles yesterday said Knowles' case was a difficult to decide as she had to consider the seriousness of the crime, the personal and medical circumstances of the convict and the mother's hope that her surviving son would not have to spend the rest of his life at the Department of Correctional Services.
"In my opinion a mother has lost two sons, one who has gone forever and the other who's going away for some time," the judge said before directly addressing Knowles.
"I feel a sentence of 15 years is justified in the circumstances. You've spent three years already on remand. So it will be 12 years from the date of conviction - October 28, 2015."
"I also think it's in your best interest, your family and society as a whole, that you receive psychiatric and psychological counselling," the judge stressed.
In 2012, the five-year-old victim was found in a bedroom wrapped in a sheet with a stab wound in his chest. His throat was slit. Knowles, upon initial evaluation at the Sandilands Rehabilitation Centre, compared the killing to stories in the Bible and suggested he was making "a sacrifice like Abraham had to sacrifice his son".
However, in a probation report prepared for the court, Knowles was documented as saying that he was unable to recall what transpired the day of his brother's death but claimed he was saddened by it.
"Dr (John) Dillard opined that the defendant has been diagnosed with paranoid schizophrenia and marijuana abuse, both of which he said, have been stabilised with treatment. Dr Dillard believes he is ready for release into society but would require special care. Having said all of this, the defendant committed a heinous crime and he has deprived his young brother of his right to live," the judge said yesterday.
Justice Charles recalled the words reportedly said by Knowles to his sister after committing the act: "I did the work of the Lord, I had to make a sacrifice."
She added: "If the defendant (is) looking to the Bible scriptures, he should have read one of the Ten Commandments, 'Thou shall not kill'. Despite his schizophrenia, he still has to be punished for this grave offence."
The judge noted that Knowles faced life imprisonment for the offence but said the court was also guided by the Larry Raymond Jones decision of the Court of Appeal, which states that 18 to 35 years imprisonment is an appropriate range for manslaughter. The judge said this was a peculiar case and she had to balance the factors to arrive at a fair conclusion.
She acknowledged Knowles' relative youth, early admission of guilt and remorse as mitigating factors in his favour. However, she said it could not be discounted that manslaughter is a serious offence and that the manner and circumstances in which the killing happened were also aggravating factors.
Schizophrenia is a mental disorder that affects how a person thinks, feels and acts, resulting in difficulty distinguishing between what is real and what is imaginary. It may also leave the individual unresponsive or withdrawn and affected individuals may have difficulty expressing normal emotions in social situations.