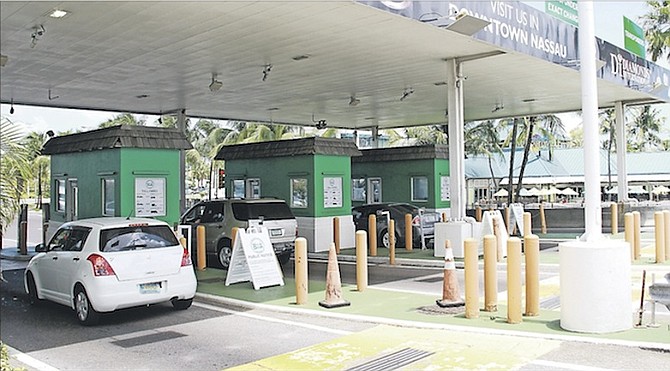 THE new toll fares to cross the Paradise Island bridge have now come into operation.
The increased tolls came into effect on Sunday - seeing car drivers having to pay double the previous $1 fee.
Commercial vehicles under seven feet in height, taxis and motorcycles also now pay $2 each.
Commercial vehicles taller than seven feet but with two axles pay $4, while those with three or more axles must pay $6.
Photos: Tim Clarke/
Tribune Staff