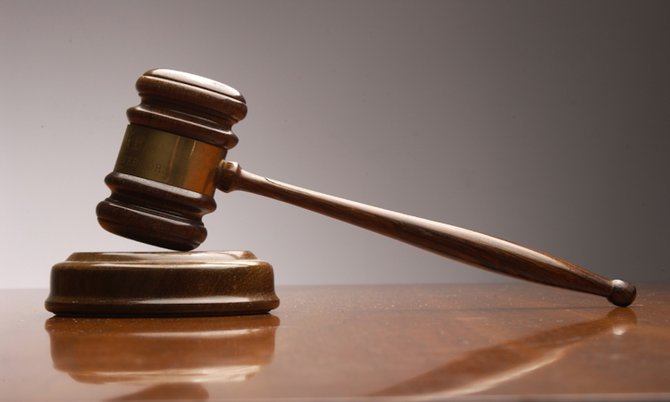 By LAMECH JOHNSON
Tribune Staff Reporter
ljohnson@tribunemeida.net
A SUPREME Court judged has affirmed a committal order seeking the surrender of five men to the United States to face drug trafficking charges.
Senior Justice Stephen Isaacs stayed the effect of Tuesday's ruling to allow Austin Knowles, Nathaniel Knowles, Edison Watson, Ian Bethel and Shawn Saunders to exercise their legal right to appeal his decision to the Court of Appeal within 21 days of the ruling.
The five, who have been on bail since 2005, will remain on bail in the interim.
Acting Foreign Affairs Minister Marcus Bethel granted the go-ahead for the extradition proceedings to commence against the men in February 2003.
Then magistrate Carolita Bethell approved the extradition request in 2004 and committed the men to prison to await extradition. However, they applied for and were granted bail in 2005.
Their habeas corpus application, which was stalled for more than a decade, was launched on a number of grounds including: it would be unjust and oppressive to extradite the applicants after the case remained dormant for so long and that the proceedings were invalid due to breach of the provisions of the Extradition Act.
Senior Justice Isaacs disagreed with the merits of their arguments led by Damian Gomez, QC, one of five lawyers on record for the men.
"What the applicants have offered to discharge the burden of establishing that it would be unjust and oppressive to extradite them as a result of the passage of time are individual affidavits describing how their family lives have evolved during the currency of these proceedings," he said on Tuesday.
"Those histories cannot form the basis for concluding that to extradite the applicants would be unjust or oppressive. In any event, as a matter of law, whether or not the extradition is unjust or oppressive, in the sense that a fair trial cannot be had, can only be determined by the trial court," the judge added.
Senior Justice Isaacs further stressed that the applicants "have failed to establish that a prima facie case was not made out by the evidence before the committal court."
"Whether or not that evidence is credible is a matter for the trial court," the court ruled.
The judge found the decision of the magistrate was "sound" and ultimately dismissed their applications.
Neil Braithwaite and Viola Barnett appeared for the Crown.
Elliot Lockhart, QC, Tai Pinder, Khrishner Higgins and Osman Johnson also represent the five applicants.