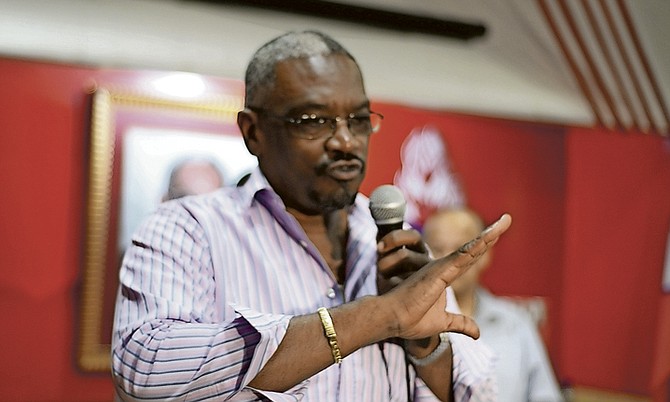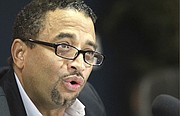 Reader poll
Yes, a coalition would win the election. 82%
No, a coalition would NOT win the election. 18%
191 total votes.
By SANCHESKA BROWN
Tribune Staff Reporter
sbrown@tribunemedia.net
FNM Leader Dr Hubert Minnis said yesterday that while he is "open" to forming a coalition with the Democratic National Alliance, he is "turned off" by DNA Leader Branville McCartney's arrogance.
Speaking to the press outside the House of Assembly, Dr Minnis said he is willing to do "whatever it takes" to rid the country of the PLP.
"At this particular point in time," he said, "our goal is to get the PLP out, they are a disaster for this country and they have made many promises and cannot deliver.
"The people are suffering, they cannot pay their bills, they cannot buy groceries, they can't pay their school fees, they are losing their jobs and the jobs are being sent abroad," Dr Minnis said.
His comments came one day after Mr McCartney revealed he had been approached "several times" by senior FNM members as well as sitting FNM MPs, to join the official opposition.
On Tuesday, Mr McCartney said proposals for the two parties to join forces had been rejected by Dr Minnis, who mandated that the DNA be disbanded.
Mr McCartney said the DNA will never "fold up" and join a "sinking FNM", and further claimed that Dr Minnis was a "bad politician" who was "full of himself".
"The FNM is in the worst state they have ever been in. They have lost traction, they don't have any money and they don't want their leader," Mr McCartney said.
"They have a leader who lost five senators in the last four years, a leader who no one wants, a leader who let the PLP grab his testicles, tie them together and wrap them around his back. Dr Minnis cannot keep his party together and they want the DNA to join them."
Mr McCartney said: "We have been approached but the bottom line is the DNA will not fold up."
Yesterday, Dr Minnis said he was "disappointed with Mr McCartney for his "bombastic arrogant attitude, when persons are trying to reach out and move the PLP."
He maintained that he was willing to have the conversation but admitted that he had "no idea" how the coalition would work.
Dr Minnis said: "It's quite evident the PLP is failure and the FNM will do what is necessary to win, to ensure the removal of the PLP, including teaming up with the DNA.
"I don't know how it would work, these are matters that have to be discussed and these are matters that will be discussed. As far as anything definitive I cannot say at this point in time".