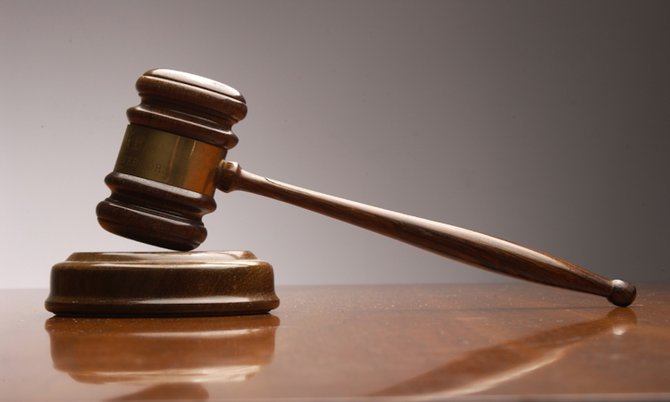 By DENISE MAYCOCK
Tribune Freeport Reporter
dmaycock@tribunemedia.net
TWO Bahamian men were each fined over $62,000 and sentenced to two years imprisonment after they pleaded guilty in the Freeport Magistrates' Court to assisting in the illegal embarcation of 26 illegal immigrants from Grand Bahama last week.  
Cordero Bethel, 29, and Alexander Levard Williams, 35, both of Freeport, appeared before Magistrate Debbye Ferguson yesterday in connection with an attempted smuggling operation to the United States last Thursday.
The pair was apprehended by the US Coast Guard after the vessel they were on developed engine problems about 17 miles off the Florida coast. There were 24 Haitians, including a 16-year-old Haitian girl, and two Ecuadorians also onboard.
The group was brought back to Grand Bahama on Saturday and turned over to immigration officials.
During yesterday's arraignment, the men were represented by Ernie Wallace. Senior Immigration officer Jerome Hutcheson II was the prosecutor.
On the charge of assisting in illegal embarcation, the men pleaded guilty and were fined $62,500 each and sentenced to two years imprisonment.
If they fail to pay to the fine, they will serve an additional two years imprisonment, the sentences to run consecutively.
Additionally, Williams was also charged in April in connection with a previous smuggling incident and pleaded not guilty to illegal embarcation and assisting in illegal embarcation. He was remanded in custody to the Bahamas Department of Corrections, but later granted bail and released. 
While in court, Williams decided to change his not guilty plea to guilty. He was fined $3,000 for assisting in illegal embarcation and sentenced to one year inb prison. Upon failing to pay the fine, he will serve an additional year, which will run consecutively.
One the second count of illegal embarcation, he was fined $300 or one year imprisonment which will run concurrently.