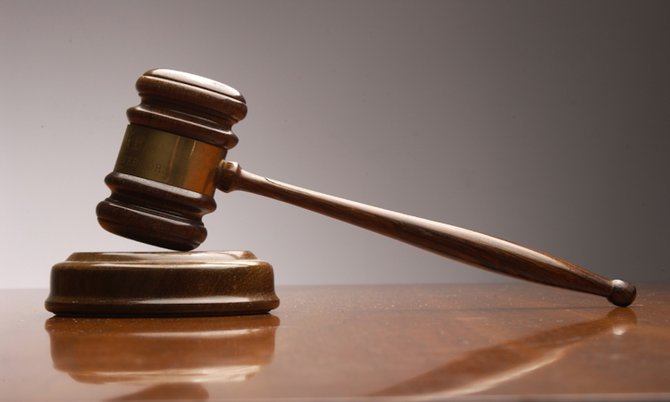 By LAMECH JOHNSON
Tribune Staff Reporter
ljohnson@tribunemedia.net
ELEVEN Dominicans were fined a collective $170,500 yesterday in Magistrates' Court after pleading guilty to five poaching related charges.
Juan Santas, 60, Juan Martinez, 45, Winston Diaz, 39, Victor Vasquez, 37, Danny Martinez, 34, Rosario Vargas, 32, Jonathan Gomez, 31, Juanare-de-la Tavares, 26, Luiz Diaz, 26, Jose Teyada, 24, and a 16-year-old, all appeared before Magistrate Constance Delancy concerning the sighting of a vessel in a suspected poaching operation in the southern Bahamas last week.
They were arraigned on and pleaded guilty to charges of engaging in foreign fishing in the exclusive fishing zone of the Bahamas, possession of Nassau Grouper weighing less than three pounds each, possession of fresh Crawfish during a closed season, possession of Crawfish measuring less than three and a quarter inches and possession of a shark.
They were each fined $10,000 with respect to illegal fishing, $1,000 for the undersized Groupers, $2,500 for the closed-season Crawfish, $1,500 for the undersized Crawfish and $500 for the Lemon Shark. They were told failure to pay the fine would result in eight months at the Department of Correctional Services.
"The court makes its decision in light of the fact that the defendants have participated in depleting the precious resources of this country and depriving Bahamian fishermen of means to provide for their families," the magistrate said.
"This law is to safeguard the resources for generations of Bahamians," Magistrate Delancy added before advising them of their right to appeal.
"Upon payment of the fine or expiration of time served, you shall be handed over to the Department of Immigration for immediate deportation to your home country," the court ruled.
According to initial reports, the HMBS Lignum Vitae intercepted a 60-foot vessel near Cay Lobos, in the Ragged Island chain on the Great Bahama Bank on May 18 after receiving information.
The Royal Bahamas Defence Force pursued and intercepted the vessel, on which 11 crew were found. After boarding, RBDF marines found a large quantity of suspected scale fish and lobster.
The men and the vessel were brought to New Providence where a detailed check uncovered 146 pounds of undersized Grouper, 6,566 pounds of Crawfish and a shark.
The Dominicans, with the aid of a Spanish interpreter, asked the court for leniency as they had "accepted responsibility for their actions and now understand their error".
The magistrate, in addition to the fines, further ordered that the vessel 'Emil' and the captures be confiscated for the Crown.