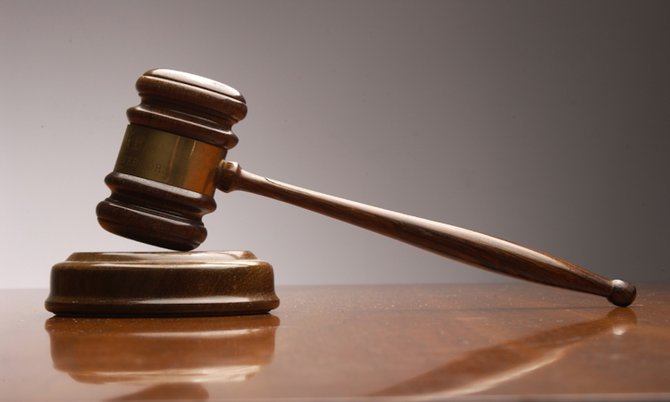 By LAMECH JOHNSON
Tribune Staff Reporter
ljohnson@tribunemedia.net
A WEB shop employee who was murdered in Long Island in 2014 was likely struck from behind based on the injuries she sustained, a jury heard from a pathologist yesterday.
Dr Caryn Sands, a pathologist with 18 years medical experience, testified about the autopsy performed on Andrea Carroll in December, 2014. The pathologist said she founds signs of asphyxia and made note of a dislocated neck and a fractured spine.
The latter injury would have left the accused paralysed, the pathologist told prosecutor Basil Cumberbatch.
"There were scratches on the abdomen. (A) rib was fractured and the intercostal hemorrhage (bleeding) suggests trauma to the torso," she said.
"The spine bone in the thorax was fractured. The neck was dislocated and the back was actually fractured."
The pathologist found 370ml of blood in the victim's chest cavity that was due to the trauma the victim experienced.
She also made note of the marks left on the deceased due to the various bounds placed on the body. A bathrobe belt was wrapped around the victim's ankles and an electric cord attached to a fan was tied to the victim's body, the witness said.
She also testified that a micro USB cord and also a black electrical cord were "tied tightly around the wrist and forearm".
Dr Sands further noted that there was slight swelling in the brain, which could be attributed to asphyxia.
Daphne Knowles, of Cartwright's, Long Island, is on trial before Justice Bernard Turner on murder, robbery and conspiracy to commit robbery charges.
Knowles is alleged to have killed Carroll between November 28 and 29, 2014.
It is further alleged that Knowles conspired with others for 58 days to commit robbery and actually robbed Carroll of cash belonging to Bowe's Web Games Ltd.
The accused, who denies the allegations, is represented by attorney Sonia Timothy. Cephia Pinder-Moss and Mr Cumberbatch are prosecuting the case.
Ms Timothy, in cross-examination, asked the pathologist if there were any particles under the fingernails of the deceased.
"I don't believe I said so," the witness said.
Dr Sands said she did look at the nails but found them to be intact.
"Are you able to say if the victim was sexually assaulted?" the lawyer probed.
"I cannot say," Dr Sands said, adding that she could not recall obtaining samples from a sexual assault kit for further testing.
Justice Turner asked the pathologist what force would be required to cause the neck and spinal bruises found on the deceased.
"The severity of contusions goes along with how much force is applied. Once you start to break bones, that's significant force," Dr Sands said.
She further noted that the position of the damage "suggests the injury came from the back".
Carroll, she said, was about 5ft 2in and weighed approximately 170 pounds.
The trial resumes today.