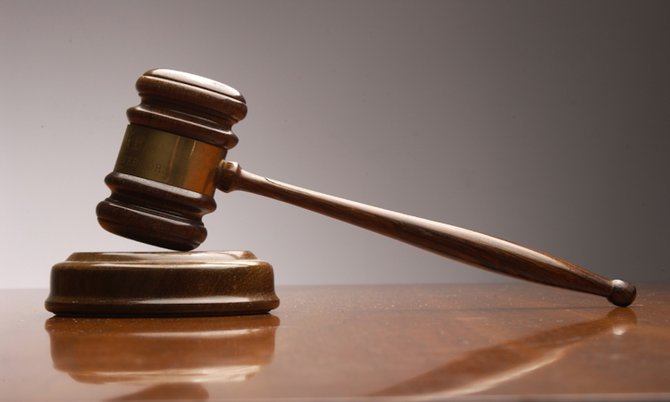 By LAMECH JOHNSON
Tribune Staff Reporter
ljohnson@tribunemedia.net
A WARRANT of arrest was almost issued yesterday for two ministers due to give a defence concerning allegations that they gave a 15-year-old boy liquor to get him drunk.
Arsenio Butler, 29, and Devin Sears, 27, appeared before Chief Magistrate Andrew Forbes yesterday afternoon for the continuation of their trial concerning an incident alleged to have occurred between January 31, 2014, and February 1, 2014.
It was alleged that they gave a teenage boy alcohol "in a manner likely to cause injury to his health".
However, the chief magistrate informed the pair and their lawyer Romona Farquharson-Seymour that the matter was scheduled for 10am and no one from the accused men's side had shown up.
Mrs Farquharson-Seymour said she understood the matter would be heard at 1pm. The chief magistrate said this was not the case as the court and Crown was present and ready to proceed but neither accused appeared.
"I was preparing a warrant of arrest," Chief Magistrate Forbes added.
"I do apologise on their behalf," the attorney said.
"It happens," the chief magistrate said, accepting the apology.
Butler and Sears are to return to Magistrate's Court on June 2 at 1pm for a fixture hearing to determine when they will give their defence.
Butler, a pastor-elect, had been separately charged with indecent assault, after it was alleged that he put his hand down the teenager's trousers. Both pleaded not guilty to the charges in their first Magistrate's' Court appearance in February 2014.
Magistrate Forbes, in October 2015, determined that a sufficient case had not been made out by the Crown for Butler to answer to the charge of indecent assault when considering the second of two statements given to police by the complainant.
The alleged assault was only referred to in the second statement, which the complainant and police were at odds about in testimony as to where the statement was taken.
The magistrate discharged Butler of the assault charge.
However, the court ruled that Butler and Sears must answer to the remaining charge based on the evidence produced by the prosecution.
The pair can choose to remain silent or take the witness stand and give evidence under oath.
They can also elect to call witnesses on their behalf.
Cordell Frazier represents the Crown.