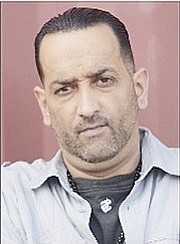 By Inigo 'Naughty' Zenicazelaya
Where do I begin this week?

So many big stories in the world of sports, and possible developments on the horizon that could change the sporting landscape across several fronts.
• Here's a few that
caught my eye.
'Dak the Ripper'
It's a wrap Cowboys fans, Tony Romo officially lost his job Sunday night in overtime of the Eagles vs Cowboys game, when Cowboys QB Dak Prescott hit TE Jason Witten (Romo's BFF and on field security blanket) for the game-winning touchdown.
I've been lobbying for it, and said Prescott should keep the job regardless of Romo's status. (See previous SMM columns on the aforementioned topic).
So once and for all, you bleeding heart Romo fans, let it go!!
It's a done deal, the posturing and stalling tactics have begun, with Jerry Jones working his usual magical spin on the whole situation.
See below the latest news from Texas:
ARLINGTON — Quarterback Dak Prescott will remain the Cowboys starter for at least another week, according to franchise owner Jerry Jones.
Jones said that he expects Prescott to start next Sunday at Cleveland with veteran Tony Romo still not in a position health-wise to be considered to dislodge Prescott and resume his starting role. Jones made the comments late Sunday following the Cowboys' dramatic 29-23 win over the Philadelphia Eagles at AT&T Stadium, Dallas' sixth-straight win under Prescott. Romo returned to practice last week in limited fashion for the first time since suffering a fractured bone in his back in a preseason game at Seattle.
Jones also was quoted as saying: "My opinion is that we would want him to have more strength work done," Jones said of Romo.
"He's really doing well. Probably as well as at any time last year as far as strength in his back is concerned. But he's got some more work to do."
I've been watching the Cowboys long enough to know Jerry Jones 'speak' when I hear it, decoded what Jerry is really saying is this: I will stall on making a decision until I have to, as long as it isn't broken, no need to fix it.
Get used to it Cowboys fans, and Romo loyalists, just as Dak has ripped opposing defences apart during the Cowboys' six-game winning streak, he has also ripped the starting job from Tony Romo and label of 'losers' off the franchise.
Dak is the future, sometimes change is good Cowboys nation, in this case it is, embrace it!
NBA Growing Pains
In catching the opening weekend of the NBA, it's safe to say there will be some growing pains and high expectations for our hometown boy Buddy Hield. After opening the season as the favourite for NBA Rookie of the Year, Heild got off to a rough start scoring 4, 2 and 8 points respectively as the Pelicans start off 0-3.
Relax, it's still a long way to go in the NBA season, and I see Buddy making the adjustments to his game that will allow him to develop into a legitimate NBA star.
It's not just Buddy with the growing pains in the NBA. My Lakers will also have their pains but unlike last season, this season's campaign is more like a right of passage, paying dues, all while getting valuable playing time, allowing them to grow as a unit.
Despite a 1-2 start, the young Lakers are infinitely more competitive than last season, clearly having bought into Luke Walton's plans for the way forward.

My gut tells me that about the same time next season, we won't be having the whole 'growing pains' convo about my Lakers, instead we will be talking about how young and talented they are, and how Walton has them winning. Until next week, I will leave you with this: "If you are afraid of failure, you don't deserve to be successful."
• Naughty presents 'Mischief and Mayhem in da AM' from 6am to 10am, Monday to Friday and 'The Press Box' sports talk show on Sunday from 10am to 1pm, on KISS FM 96.1. Comments and questions to naughty@tribunemedia.net