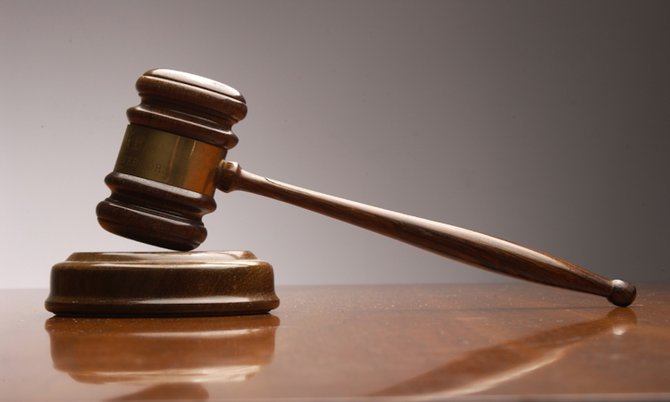 By LAMECH JOHNSON
Tribune Staff Reporter
ljohnson@tribunemedia.net
THE trial into the theft of $31,000 allegedly by former employees of the Bahamas National Festival Commission has been adjourned to 2017.
Benjamin Lightbourne, 26, and Kendyce Ferguson, 34, were due to return to Magistrate's Court for the continuation of their case concerning allegations of stealing that occurred on March 16 and 23, 2015.
However, presiding Magistrate Carol Misiewicz was out of office yesterday, resulting in an adjournment of all matters scheduled for November 1 to January 25, 2017.
It is alleged that Lightbourne and Ferguson on March 16 stole $24,404.43 belonging to the BNFC, situated on Collins Avenue, which they had access to at the time as a messenger and an accountant.
They are further accused of stealing $6,852 a week later.
The total amount – $31,256.43 – was reportedly stolen through cheques that were drawn in the name of one of the employees who cashed them at a local bank.
Lightbourne and Ferguson, who are on $15,000 bail, maintain that they did not commit the offences, for which they can face a fine and/or up to five years in prison if convicted.
At the previous hearing on September 20, Magistrate Misiewicz heard testimony from BNFC Chairman Paul Major who was asked if he was familiar with Lightbourne and Ferguson.
Mr Major said he knew Lightbourne as a messenger at the BNFC.
He had known Ferguson three to four years before her employment in the accounts department at BNFC.
He said that after Ferguson left the commission, he spoke with a private consultant who drew two particular cheques to his attention "that did not seem to be rightfully issued."
The first cheque showed an amount for $6,852 drawn on the name of Abraham Jacque and the other in the amount of $24,404.43 in the name of Benjamin Lightbourne.
Major said he recognised the cheques which had his purported signature but said he had no recollection of signing them.
In cross-examination, it was suggested to Mr Major that he told police the signatures appeared to be legit.Mr Major said his testimony was consistent with what he told police.
He did agree that there were other signatories required to validate a cheque.
Mr Major said himself, Felix Stubbs, Calvin Balfour and Simon Wilson were signatories and two of those were required for validation of cheques.
When shown the copies of the cheques with his "purported signature," Mr Major said Mr Wilson's signature appeared to be on it, "but I can't say for sure."
He maintained that he could not recall signing the cheques,
The accused have retained Ian Cargill and Terrel Butler to defend them.
Police Sergeant Timothy Saunders is prosecuting the case.