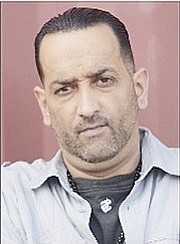 By Inigo 'Naughty' Zenicazelaya
I WENT 8-4-1 last week and I will take it, considering what a topsy turvy week it was in the NFL last week.
I'm all alone in first place for the first time since joining the Tribune.
Leo B's Picks
THURSDAY
FALCONS
SUNDAY
GIANTS
DOLPHINS
CHIEFS
COWBOYS
STEELERS
SAINTS
RAMS
PACKERS
CHARGERS
BRONCOS
VIKINGS
MONDAY NIGHT
SEAHAWKS
The view is great from up here, I think I will stick around for a while.
The JBLN preseason is right around the corner, and it appears to be a hot season ahead in the Minors Division with six solid teams in contention for the championship.
To this end the practice schedule has me extra busy, and beat.
So rapid fire this week, and honestly it's the 'mojo' that's been keeping me in first place.
So just like Jerry Jones in Dallas, if it isn't broken, don't fix it!!
• Here's who I
like this week:
Thursday
FALCONS
Sunday
STEELERS
COWBOYS
CHIEFS
DOLPHINS
VIKINGS
GIANTS
PANTHERS
SAINTS
PACKERS
CHARGERS
BRONCOS
SEAHAWKS