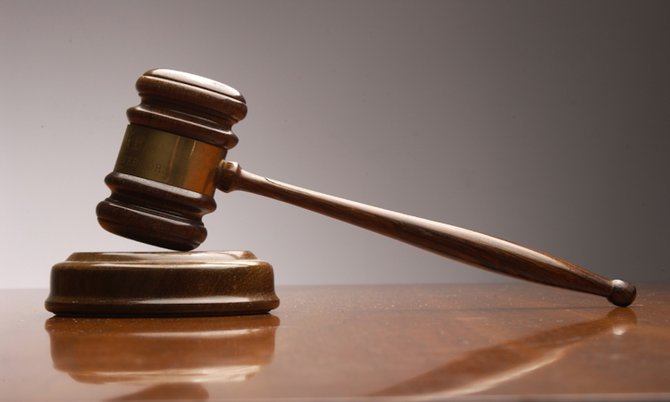 By DENISE MAYCOCK
Tribune Freeport Reporter
dmaycock@tribunemedia.net
DESMOND Newman, a husband and father of four, is fed up with the numerous adjournments concerning a matter in the Freeport Magistrate's Court.
Newman is facing a charge of causing destruction of property. The matter has been adjourned four times due to the failure of the virtual complainant to appear.
Newman appeared in court yesterday, but the matter was again adjourned. The complainant was not present and Magistrate Charlton Smith set an adjournment to November 21.
Newman told Magistrate Smith that coming back and forth to court has been very stressful for his family and requested a final adjournment in the matter.  
When Magistrate Smith asked if there was someone he intended to bring to court, Mr Newman said: "It is evident that the person in question or the virtual complainant don't want to come to court. This is very stressful on my family life.
"To come back here another day … is sad for me," he said. I feel it is sad because l look to my leaders to protect us as young men and they are not coming to court because this has to do with an MP who is tied in as the government.
"I don't want to go into details because there are people who do not know what is going on, but I would like this to be my final adjournment so that I can start rebuilding my life, and I ask the officers to please leave me alone. There are some officers that come pulling gun on me just for how I look and they don't know me," said Newman, who has long rasta locks.
When Magistrate Smith informed Newman that he was adjourning the matter to November 21 at 10am, Newman replied that he would not be able to make that date.  
When asked why, he explained that he was leaving the island because he had received job offers elsewhere.
Magistrate Smith told Newman that if he leaves he is to advise the court of this, but Newman insisted that he was not coming back to court.
"What you saying to me is that you are on bail and you are going to defy your bail conditions. You telling me you are not coming back, do I need to revoke your bail?" he asked .
Newman told Magistrate Smith that his wife and baby were downstairs waiting for him. "I have my wife and baby down here and I have not fed them for this morning," he told the magistrate.
"I was told the last time that this was the final adjournment and now (the matter is being adjourned again)," Newman said. Magistrate Smith denied ever discussing a final adjournment.
"You said it was going to be final, the last time I was here when y'all told me that my file was lost the last time I was here and that was supposed to be the final adjournment," Newman said.  
Magistrate Smith told Newman that the matter was adjourned to November 21 and warned that if he does not appear a warrant would be issued for his arrest.