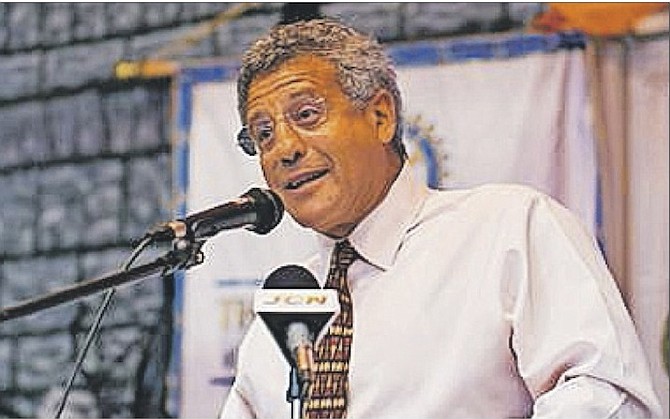 A CLAIM by five Bahamians that their lives are in danger because of their political advocacy and that some of them have had to flee the country has been firmly upheld by a leading international human rights authority.
A petition made on behalf of Fred Smith, Francisco Nunez, Joseph Darville, Kirkland Bodie and Romauld Ferreira by the Grand Bahama Human Rights Association (GBHRA) last month asked that the Inter American Commission on Human Rights (IACHR) request that the Bahamas government adopt precautionary measures to prevent irreparable harm to their lives.
The IACHR found that the five members of Save The Bays are in "a serious and urgent situation since their lives and personal integrity face an imminent risk of irreparable harm". In a ruling dated November 4 It said it required the Bahamas government to adopt the necessary measures to protect their lives and those of their families, to ensure the five men could pursue their work as human rights defenders without being subject to threats, harrassment or intimidation, to agree with the petitioners on the measures to be adopted and to report on investigative actions taken.
Last night, the Ministry of Foreign Affairs and Immigration said it "regrets" to learn that the IACHR has granted the GBHRA petition. In a statement, the Ministry said its review of the allegations by Mr Smith and the other petitioners found they were not properly grounded in facts and were without evidentiary support or legal merit. "The Ministry finds it especially regrettable that the IACHR made its decision despite periodic communication from the Government that while the matter was under review a formal response was being finalised and would be issued soon," the statement said.