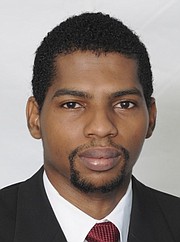 The National Health Insurance (NHI) project manager yesterday asserted that the primary care phase's roll-out by early 2017 remains "reasonable", while dismissing the "false division" between public and private health care providers in the Bahamas.
Dr Delon Brennen said both private and public health facilities had failed inspections to determine whether they were offering an acceptable standard of care.
Dr Brennen, who was part of an NHI panel discussion at the Bahamas Institute of Chartered Accountants (BICA) Accountants Week conference, said the standard of healthcare needed to be raised across the entire industry, as both public and private healthcare facilities have been found "wanting" in their NHI readiness.
"I think that we often have this connotation in the Bahamas that because the public sector is not ready, that the private sector is," Dr Brennen said.
"We have gone into facilities, private health facilities, that are not ready to deliver a primary care service, even at the basic level that we have in place now.

"We need to raise the standard of care across the entire health sector. We need to dismiss what is a false division of public versus private, and say that all of our healthcare facilities need to deliver the standard needed for the Bahamian population.
"We have gone out and started doing inspections of facilities, and there are public and private facilities left wanting."
The first NHI phase – primary care benefits – is expected to roll out at the beginning of 2017. The first phase has been pegged at a cost of $100 million by KPMG, the Government's hired consultants. Primary care services under NHI were originally set to begin in April 2016, but days before the start, Dr Perry Gomez, minister of health, said it would be delayed by six months.
Emmanuel Komolafe, the Bahamas Insurance Association (BIA) chairman, who was also a panelist, said the introduction of NHI will impact the private health insurance sector.
He added that the industry still has a number of concerns over NHI regulation, supervision and enforcement.
"We need details," Mr Komolafe said. "We need to have the regulations and the necessary information ahead of time so that we can plan accordingly."
Actuary Derek Oborne, chairman of the Bahamas Chamber of Commerce and Employers Confederation's (BCCEC) NHI Committee, expressed concern over whether the right systems and processes would be in place to make NHI work effectively.
"It's just the way we do things. For NHI, the IT system that we are getting, the permanent one hasn't even gone to RFP yet," Mr Osborne said.
"You are going to have a temporary IT system first and permanent one second. For a project of this size it's a little strange to me that we are going to start with something that can probably do the basics and wait for a permanent solution.
"We all know what happens in the public sector, and what happens when you start something with the expectation of getting the funding and getting it done later."