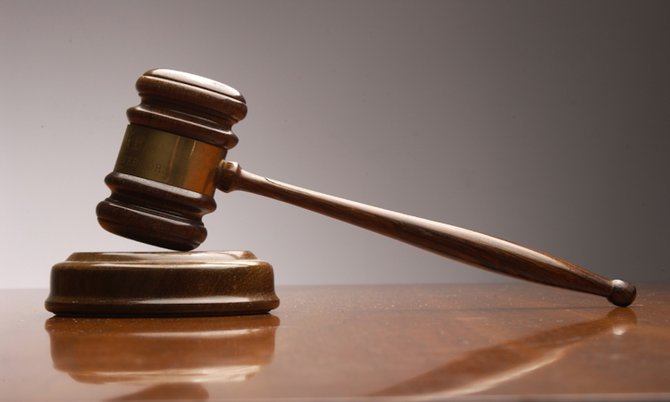 By LAMECH JOHNSON
Tribune Staff Reporter
ljohnson@tribunemedia.net
A MAN convicted and sentenced to 45 years in jail for the murder of businessman Kurt McCartney has missed the deadline to formally lodge an appeal against conviction.
Thorne Edwards appeared in the Court of Appeal yesterday for an extension of time application concerning the appeal he would like to have heard relating to the October 2013 slaying of Mr McCartney.
As he missed the 21-day deadline for filing an appeal after sentencing, he must first apply for permission to be heard on appeal, which could be granted if he is able to convince the court that the challenge is likely to be successful.
The hearing of the matter was adjourned to a date to be announced as he is required to file additional documents in support of his application for the extension.
Edwards and Lyndera Curry, along with Okell Farrington and Sumya Ingraham, were on trial for nearly two weeks concerning McCartney's murder and armed robbery.
On December 14, 2015, a jury took three hours to return verdicts for each of the accused persons after they had been excused to deliberate on the evidence.
Edwards was unanimously convicted of murder and was found guilty of armed robbery on a majority verdict of 9-3. Curry was acquitted of murder but found guilty of the lesser charge of manslaughter by 11-1. The same count was returned on her conviction for armed robbery.
Farrington and Ingraham were acquitted of murder, manslaughter and armed robbery. Businessman and community activist Terry Delancy, who had been accused of being an accessory after the fact to the murder, was acquitted of the charge for legal reasons following the close of the prosecution's case.
It was alleged that Edwards shot McCartney in the face after he became involved in an argument between Curry and the victim. The prosecution maintained that McCartney was crushed when Farrington, Ingraham and Curry allegedly rolled over his body as they fled the scene in the victim's Hummer. It was also alleged that Edwards ran away after the shooting.
Edwards was sentenced to 45 years for murder and 20 years for armed robbery for his role in the killing while Curry was sentenced to seven years on the manslaughter charge and five years for armed robbery.
The sentences were ordered to run concurrently.