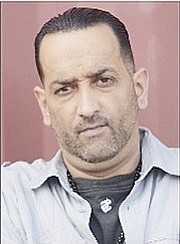 By Inigo 'Naughty' Zenicazelaya
OKAY, enough is enough! Yes it's my fault, six weeks ago in a certain column I pen on Tuesday's I told Dolphins fans to enjoy a win and a breakout performance by RB Jay Ajayi.
Obviously my mouth has signed a cheque my behind can't cash....for the moment.
Yes, it's annoying hearing Dolphins fans compare their impressive six-game winning streak to the 10- game run my Cowboys are on.
Typical 'Dolfans' as always, trying to validate their perennially mediocre at best team.
How a six-game winning streak bests a 10-game winning streak is beyond me, but somewhere in that 'Dolfan La La Land' it equates!
Since I started it, I will put an end to this 7-4 Dolphins playoff-bound madness. In case you didn't notice the AFC West is a roller coaster ride with the landscape changing every week.
Right now the Raiders are 9-2, the Chiefs are 8-3 and the defending Super Bowl champions Broncos are 7-4.
They have games against each other remaining, just as your precious Dolphins have division games against the Bills, Jets and Patriots remaining.
So to this end let it play out 'Dolfans' your team isn't going to reel off 10 straight like my Cowboys.
In fact the streak ends the next game out for the Dolphins - it's up at 7 games.
And just like 7-Up your Dolphins never had it, and never will!
Battle 4 Atlantis and Atlantis Showcase are the Cream of the Preseason Crop
Now that I've gotten that out of the way, I must commend the Atlantis resort for the 6th annual 'Battle 4 Atlantis' which was awesome.
I enjoyed watching 'Tum Tum' return home and capture third place with his Michigan State Spartans.
Overall champions Baylor Bears were impressive as was runner-up Louisville and head coach Rick Pitino.
Just when I thought it couldn't get any better, it did.
I'm penning this portion of this week's column live from courtside at the first annual 'Atlantis Showcase' featuring the Kentucky Wildcats and Arizona St Sun Devils.
Kentucky is up by 40 points as to be expected, so it has given me an opportunity to take my eyes off of the game for a second, and watch the players from the Pizza Hut Diamondbacks, a team that I am an assistant coach on, in the minor league division of JBLN.
This group of 9-10 year- olds is a group of characters, each bringing their own unique talents to the team, as well as their own sense of humour.
Nothing more than I like is a team that plays hard and has fun in the process. They get along very well, their chemistry on and off the field is great.
They have worked hard in practice, and played well in preseason games so far, so the coaching staff decided to give them a treat.
The 'Atlantis Showcase' is a great atmosphere to have the team in, so they can witness a top tier programme like Kentucky - even though it's basketball and not baseball - the team can see first hand how far hard work and dedication can take you.
Thanks again to Atlantis for leading by example and making 'Battle 4 Atlantis' the premier preseason college basketball tournament on the planet and the inaugural 'Atlantis Showcase' another prime time sorting event to mark on the local sporting calendar yearly.
Anyway, my nachos have arrived...Until next week, go hard or go home!