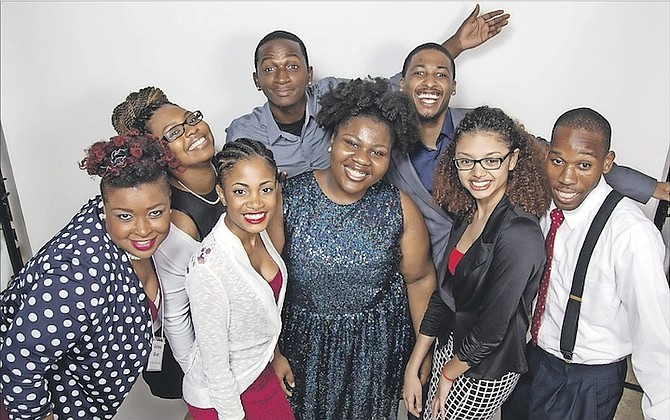 In the first of a new weekly collaborative series on post-secondary education, Lyford Cay Foundations explains why doing everything possible to gain an advantage in the modern workplace is so vital . . .
The alarm rings, you wake up, stretch and get ready for another day. A day that is pretty much just like the day before and the day before that.

Another long day of high school ... another endless day on the job ... just another day without a clear vision for the future.
But have you noticed that it's not that way for everyone?
There are those who seem to have a plan for their future and are actively working toward it every day. Their high school days are full of excitement, purpose and promise. Their work days are days spent achieving their career goals. It's almost like some people have an internal road map to success.
How did they get there? How did they go from just dreaming about more, to actually achieving more for themselves and their families? They somehow gained an edge over the competition. If you dig below the surface, you'll find that they can trace their competitive edge back to some form of higher education.
College makes the difference. It's not just true for those who pursue traditional careers that everyone associates with going to college. It's also true for careers in the vocational sector as well. And it's becoming increasingly true for careers where a college education was not needed just 10 years ago.
We now live in a world where everyone needs some form of education after high school - at least everyone who dreams about more for their lives. Everyone who wants to have that edge.
This Gain An Edge column has been created to start a conversation among Bahamians of all ages about issues surrounding higher education. It is for Bahamians who are still in high school, and it's for Bahamians who have been in the workforce for years.

It is a joint initiative of the Lyford Cay Foundations, the College of The Bahamas (COB) and the Bahamas Technical and Vocational Institute (BTVI) in which in turn, each Monday, the three institutions will explore any and every topic pertaining to college - including the question of how you can make college possible no matter what stage of life you are at. But more importantly, we want to hear from you as you share your thoughts on higher education and what it takes to get ahead in the Bahamas.
Speaking of getting ahead - have you ever given any thought to how higher education could help our entire country gain an edge?
According to a recent Inter-American Development Bank report, half of our students attending public schools don't graduate from high school. And a 2012 survey done by the Department of Statistics noted that two-thirds of our population didn't have any post-secondary education.
That means that many Bahamians are limited in what they can achieve for themselves, their families and for the country we all love.
Can you imagine a Bahamas where every Bahamian pursued some form of higher education? International studies show that an educated society experiences better health and family life, higher salaries, more opportunities for growth and they are just plain happier people.
An educated population is also a population that experiences less poverty, less crime, better governance and more economic prosperity. That truly sounds like a Bahamas that is better for every Bahamian.
If this sounds like the future you would like to see for yourself and for your country, you will want to follow this column every week. The Lyford Cay Foundations, COB and BTVI invite you to keep reading so that you can "Gain An Edge".
What are your thoughts on the link between achieving your personal dreams, higher education and a prosperous Bahamas?

NEXT WEEK: COB president Rodney Smith on the value of a university for the Bahamas
• "Gain An Edge" is a weekly collaboration of the Lyford Cay Foundations, Bahamas Technical and Vocational Institute and the College of The Bahamas aimed at promoting a national dialogue on higher education. To share your thoughts, email gainanedge@tribunemedia.net